Without a doubt, there has been a lot of changes in the workplace since the start of the COVID-19 pandemic. From social interactions to the spaces we used to work together, it may never be the same due to safety concerns. Here are some of the possible changes that you will see in most office spaces after the end of the pandemic.
Restrictions and Office Spaces
Currently, most countries are still easing up restrictions and making it easy to travel and get back to work from offices. Many people are also thinking of going back to the office environment since working from home is a lot different from what we are used to. Even with the vaccines on the way and most people getting vaccinated, it still seems necessary to be as safe as possible going into the workplace.
New Office Space Designs
Getting back to the office will require that all employees feel safe from any infections that could jeopardize their lives and families. Many companies are already embracing the necessary changes that are going to have to be made to get back as many employees to the physical workspace.
There are no guidelines for these changes since this is the first time a pandemic has affected the workforce globally. Some of these changes might be short-term as most companies are still trying to experiment and find the right strategies to make a better co-working environment for everyone.
Design firms have jumped on board to find solutions for corporations and small businesses to set up their offices to be safer while at the same time maximizing efficiency and productivity. The short-term fixes have gradually developed into designs that can be long-term with the right upgrades and modifications to cater to the health safety of all the workers in any office space.
Traditional office designs will probably have to go away for a while. If better workspace solutions are developed, the traditional systems will probably not even be considered anymore. They will be lost in time as more progress gets made to develop the future workspaces.
It is not a surprise that you might see more small private offices in the future. Open-plan office designs don't just seem to cut it, especially as social distancing protocols are emphasized now more than ever. But due to culture and communication, this may only be an experimental design since it may have more limits than advantages for many companies.
Office Space Justification
It is a fact that investors within commercial real estate will have to think fast to encourage more firms to get office spaces in the cities and even suburbs. Co-working directly with the firms and design companies is the best way to understand the market needs to move away from the experimental timeline. The faster these office spaces can change to cater to workspace safety needs, the faster the real estate market will get back to its feet and the global economy.
No one will see the necessity of getting back to working in physical services offices unless it is justified. Justifying the need to get back to office spaces is necessary since many people still feel like working from home has its benefits that would not be necessary to leave behind. Office spaces have to have a purpose, and employers will have to provide valid reasons not to work from home.
New Office Developments
Since there is a need for social distancing among other safety regulations, it may be necessary to get more space. But this is down to the size of a firm and the demand and supply needs of the office markets both locally and globally. Before the pandemic, demand for high-quality serviced offices at affordable prices was higher than anticipated. Still, due to the pandemic, the demand may even be higher as people go back to the workplace. Space2B is a great example of a building that provided co-working/serviced office spaces to small businesses and start-ups prior to the pandemic.
When it comes to commercial real estate, it takes a while to catch up, significantly if affected by problems such as pandemics that affect businesses. More spaces might be needed at affordable rates to encourage more companies to embrace the serviced offices in the workforce. Making it more affordable may not be easy. Still, with government interventions and fewer regulations on tax rates, it may be possible to boost the commercial real estate market.
For decades to come, real estate will still be an attractive market to invest in. More demand for more extensive and better-designed office spaces for safety will mean that there will be a need for more supply of capital into office projects. As long as it's promising that the projects will have high yields, investors and design firms will race to be part of the lucrative offers that come with it.
Conclusion
We may see an economic boom after the pandemic is over or at its lowest levels. As long as workspaces can be pandemic-resistant, there is no reason why everyone shouldn't get back to the routine interactions with colleagues in workspaces to get more done and appreciate timeless systems.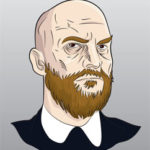 Has worked for many Internet marketing companies over the years, and has contributed to many online publications. If there is a story, he will find it.