The outbreak and continued prevalence of COVID-19 has seen many cities put under lock down. This means that the working populations in the affected cities and towns have had to reschedule their working patterns. One of the schedules that have become popular is having a virtual office. Through a virtual office, a business can provide a variety of business functions over the internet. Also, an organisation can maintain its presence in a preferred location and still have a mailing address, meeting room, phone answering service, and video conferencing.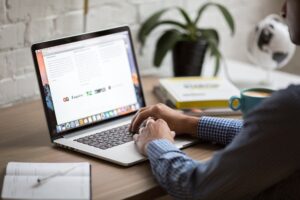 How does a Virtual Office Operate?
A virtual office operates as a single unit to serve its customers without a permanent location. Small businesses and start-ups prefer this type of arrangement to reduce their overheads. The growth of virtual offices has been accelerated by the emergence of services such as videoconferencing where several people can hold a meeting while in different locations in the world.
Advantages
• Increased productivity – The first thing that someone working from a virtual office is freed from is commute time. It saves the employee from the early morning hectic schedule of preparing for and beating traffic to get to work on time. Time saved getting ready or getting to work is spent working leads to increased productivity and better focus for the employee.
Also, when your employees start independently, you will be able to gauge each worker's performance and pick the under performers. This is because when people work together in a central office, they sometimes cover each other's weaknesses.
• Access to the best talent – With a virtual office you can have employees from each corner of the world. You do not need to restrict your talent search to your locality as there is a lot of great talent out there. However, this only applies to some types of businesses such as those that deal with software development and other businesses in the information technology niche.
• Reduced overheads – There are no lease payments, utility bills or any other cost that relates to a physical office space. All these overheads are not only passed to your clients but also reduce your profits.
Considerations When Adapting to a Virtual Office
There are a few things you need to consider before your switch and decide to conduct your business virtually.
1. Team Management
Managing your team virtually is different than when everyone is in a central location. When working virtually for the first time, most employees have to share space and time with their spouses and children. Therefore, it is essential to allow your employees more flexibility to re-organize their life-work balance.
Working virtually needs you to be clear to your employees on expected targets as it is easy to be sidetracked while working from home. Instead of setting working hours or purely focusing on productivity, adopt a management style that is more results-focused.
If you want your team to be fully functional, having them work in shifts would be more helpful. This will enable them to work at their preferred time when they feel that they are more productive.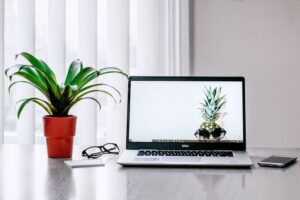 2. Reassess the Policy on Remote Access and Security
When working virtually, employees should continue to access resources and data that enable them to complete their work. This means that your computer servers will be accessed from different locations, which may cause a security risk. Therefore, you need to re-evaluate your security policy to protect sensitive data landing in the wrong hands. Ensure that you make everyone in the organisation aware of the new security policies to safeguard data.
3. Stay in Touch
It is easy to lose contact with colleagues when working virtually. There should be daily or weekly meetings with your employees or team members to maintain a human connection. Apart from emails, use other modes of communication such as Skype, Slack, or FacebookWorkplace for external and internal interactions. Do not forget to consult on the mode of interaction to use as some people may be uncomfortable with avenues such as video conferencing; they do not want to showcase their home.
Conclusion
When COVID-19 is over, most businesses will continue to have virtual offices. Some will realise that they do not need a physical office after all. Therefore, if you are in a business that can operate virtually, you need to think of ways that you can make it work. Virtual offices are here to stay even in the future hence should be embraced by all and it will benefit many.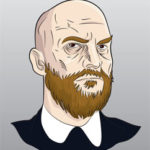 Has worked for many Internet marketing companies over the years, and has contributed to many online publications. If there is a story, he will find it.