What is better than securing your home? A home is an essential structure for both your family and your assets. As such, you need to ensure that it is secure and safe. The chance of a burglar stealing from your home is very high if no precautions are taken. This is because burglars target homes that appear vacant, easily broken into, or lacking security features. In this article, you will learn a few ways to safeguard your home against break-ins and theft.
 1. Lock Your Home at All Times
The first step in securing your home is to make sure it is locked at all times, including the trunk of your vehicle if you store valuables inside. If intruders know they will have difficulty getting inside, they are more likely to go elsewhere for easier targets. When buying locks, you need to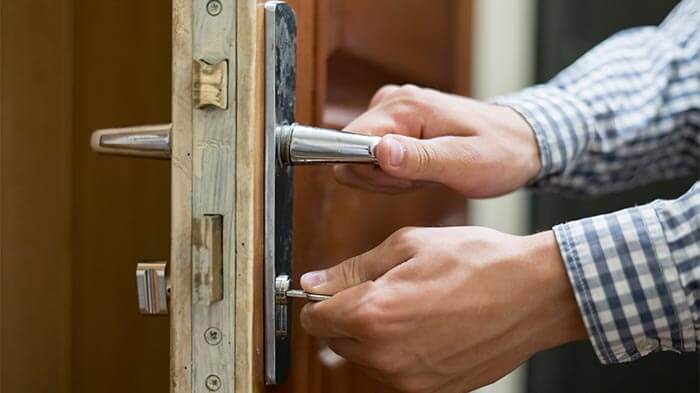 choose strong locks that cannot be broken or picked easily. Additionally, before you leave your home, ensure all windows and doors are locked. Once you return, ensure that you keep all doors locked. Most people consult with professionals before installing the locks, such as Cardiff-based Tony's Locksmiths. They will advise you on the best locks as well as the best alarm systems to pair with these locks.
2. Invest in a Good Home Security System with Cameras
You can't always be at home when someone out there wants to harm your family. As such, you need to have extra eyes in your home when you are not around. This calls for a 24/7 home security system with cameras to monitor your home's state. With a good security system, it won't matter what part of the world you are in. As long as you have a cell phone or internet access, you can keep an eye on your home. 
As you buy home security systems, you need to understand that they are not all the same. Some work best with low light levels, while others may fail when rained on. With a good security company by your side, you can get the correct cameras and security systems for your home. What's more? Some will customise the security system to your home; you get a system particular to your house and plan.
3. Protect Your Home and Assets with a Home Insurance
Another way to protect your home is by shielding the house with an excellent home insurance policy. It covers your home from any financial loss due to damage, theft, disasters, and other calamities. As a homeowner, you can avoid such tragedies by ensuring that you are well covered with the right kind of home insurance policy. Besides quickly getting back on your feet after calamities, you also enjoy the peace of mind that comes from knowing that your family and property are protected. 
With the many home insurance companies in the market, you need to be very careful when selecting one. Involve a lawyer and read the fine print of the insurance policy. It helps you prevent unforeseen problems. Even more, before you start paying for the insurance premiums, you should read your selected insurance company's reviews and know what the previous clients say about the company. 
4. Have Adequate Security Lighting in Your Home's Exterior
Why do you think burglars rob homes at night? Well, they love darkness and dark areas. Besides illuminating your home, the correct lights can deter burglars from your premises. Security lights are a great deterrent against criminals and should be used at all times during the night.
Depending on your budget, you can acquire motion-activated or timer-controlled security lights. The former activates anytime there is motion nearby, while the latter is sensitive to time. For example, if you have the 6 AM to 6 PM plan, the lights automatically switch on at 6 PM and switch off at 6 AM automatically. As you purchase these lights, it is crucial that you still maintain the home's beauty. While you may want to protect your home and possessions, it is also essential to consider the overall aesthetics of your home when choosing a security light. Additionally, find security lights that you can comfortably pay for. 
5. Close Your Curtains and Keep Your Valuables Away
Most people love to close their curtains for privacy. Well, drawing your curtains in the morning is a great way to let light into the home and usher in a new day. However, if they still stay drawn in the night, burglars could peek into the house and invade. 
To protect your home, you need to draw your curtains, especially when you have the home's lighting on. As a homeowner, you should check your home and ensure that all the curtains are closed before you leave; it is one step closer to securing your home. Besides drawing your curtains, you also need to keep your valuables away from the windows. Thieves love to window shop, literally, and it only takes them a view of something valuable to want to break in. By keeping your electronics and valuables away from your windows, you secure your home. 
Conclusion
A house is among the most significant investment someone can make. Safeguarding this investment should be your number one priority. It is crucial to have adequate security measures in place at your house to protect your family and assets. We hope that you got some great ways to protect your home and loved ones. Don't forget to involve a professional when installing the locks, security camera system, and lighting. Protect what you love.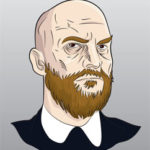 Has worked for many Internet marketing companies over the years, and has contributed to many online publications. If there is a story, he will find it.