The German Chancellor Angela Merkel has met with the Japanese Prime Minister Shinzo Abe at the Tokyo summit today.
Both parties have said they want to do all that is possible to avoid a disruptive Brexit.
Japan has a large interest in the UK with over 1000 Japanese companies directly employing over 140,000 people.
The Japanese Prime Minister Abe told reporters after talks with Merkel that "Japan wants the effect on Japanese companies, and the economy, to be kept to a minimum".
The German Chancellor Merkel stated she would do what she could to avoid a disruptive Brexit scenario.
Neither leader wants to see a no deal Brexit however the EU do not look like they are even prepared to consider reopening talks on the Backstop agreement.
A Downing Street spokesman has also stated that there have been no further talks between the prime minister and EU leaders since last week as EU leaders continue to rule out making changes to the backstop. However, Merkel has stated that the EU would listen to proposals to solve the Irish border, but they need to know how the UK wanted to do it.
With only 53 days left until Brexit, EU diplomats continue to show support for Dublin in public, however, Irish Premier Leo Varadkar will head to Brussels this week for emergency talks as the economic impact on a no deal for Ireland would create an immense economic threat to the country.
While some EU diplomats are open to compromise with the UK, the initiative must be seen to come from Ireland.
Dublin faces increased pressure from EU to find a compromise on the backstop agreement, as it is in the interest of all parties to avoid a No Deal.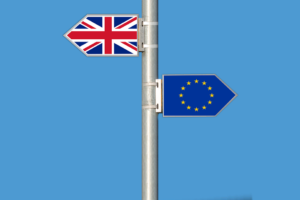 Shirley Mist has been involved in fashion and design for many years. She has also written extensively for many online publications. She currently writes for The Tribune World and is a valued member of our team.