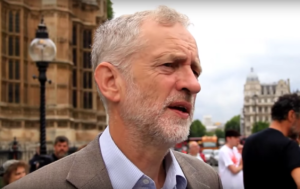 Jeremy Corbyn has now confirmed Labour will now back a second public vote on Brexit, despite promising in its 2017 election manifesto to accept the result of the 2016 vote.
It is apparent that Mr Corbyn has come under intense pressure from pro EU MPs to back a second referendum, in spite of his previous reluctance to do so.
Many also see this as a way to stop any further defections from the party, following the eight Labour MP departures to The Independent Group last week.
It is thought that Mr Corbyn was finally moved on the issue following warnings that up to 60 MPs could quite the Labour party.
What does this mean for Labour supporters who voted to leave in 2016?
Although the EU referendum was not counted by parliamentary constituency, a small number of councils have released official breakdowns by parliamentary seat, and further information was obtained via Freedom of Information requests.
The overall result of the referendum was 52% voting leave and 48% voting remain, with a 72% turnout, however a much larger majority of parliamentary seats voted to leave at 64%.
According to estimated figures around 75% of conservative constituencies won voted to leave and around 61% of Labour constituencies voted to leave.
For the millions of Labour supporters who voted to leave, the party looks in danger of overturning its election promise to accept the result.
Many Labour Mps are thought to be against this plan, however many more pro EU Mps look set to get their way.
What does this mean for the Labour vote in the Midlands and North?
Labour MP John Mann whose own constituency voted 68% to 32% to leave has warned that supporting a fresh vote would be "catastrophic to Labour in the Midlands and the north".
Jeremy Corbyn on a pro leave manifesto in the 2017 general election increased the Labour share by 10%, however as it now looks like they would campaign for remain in any second vote on Brexit, many voters in the north would see this a betrayal of the 2016 vote to leave.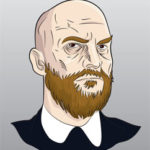 Has worked for many Internet marketing companies over the years, and has contributed to many online publications. If there is a story, he will find it.