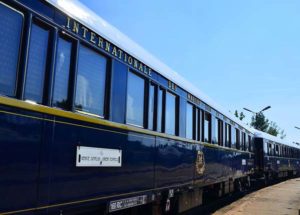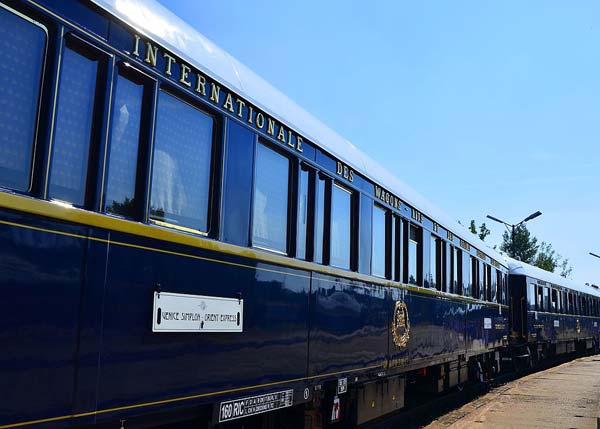 Orient Express Cost
Prices to travel on the Venice Simplon Orient Express range from around £2,200 for a twin or single room from Berlin to London, to Cabin Suites from around £3,520. However, you can also travel in style in a Grand Suite from £6,500 and if want the most magnificent trip money can buy then you can pay £40,000 for a Grand Suite that covers a 5-night stay including hotels in Istanbul, Bucharest, Budapest and Paris. So whether you want a touch of glamour in one of the twin or single cabins or full on luxury there are prices to suit different budgets.
Orient Express Prices
For prices on orient express for 2019 and 2020  View full price list
 REKINDLE THE ROMANCE OF A BYGONE ERA
The Venice Simplon Orient Express is synonymous with old world glamour and decadence, and the service first ran in 1883 and changed routes several times. Over the years the train service became renowned as the height of luxury and comfort. Today it is possible to recapture the spirit of that bygone era on the Venice Simplon-Orient Express: The service still operates with routes from London-Paris-Venice, but there are also many departures to other major cities.
ART DECO SPLENDOUR
When you step aboard the Venice Simplon-Orient Express you are immediately transported into a different era of lavish upholstery, polished wood and antique fittings that evoke the mood of the Golden Age of Travel in Victorian times.
Each elegant cabin is furnished with great attention to detail and transforms from sophistication by day, to a bedroom setting by night complete with subdued lighting and crisp sheets and bedding. Stewards are on hand to take care of every detail and assist passengers, and in their smart uniforms they also look the part to perfection.
SCHEDULES AND DEPARTURES
The services run between March and November with the standard route being London to Venice via Paris, Zurich, Innsbruck and Verona, and you can pick up a trip between two points or pay for a longer trip taking in a number of cities. In addition, two or three times a year there is an option to access Vienna, Prague or Budapest with a start point in Venice and a return journey to London and Paris.
In September an additional route sees the train from London and Paris also visiting Istanbul via Budapest, Sinaia and Bucharest with options for sightseeing in the latter three cities. Occasionally the service is broadened to include other destinations not on the usual list such as Rome, Florence or Cologne, so prospective passengers should check with the company for up-to-date schedules.
WHAT IS IT LIKE TO TRAVEL ON THE ORIENT EXPRESS?
Belmond, the company who now run the Orient Express, have undertaken to provide an experience that captures the look and feel of the era and no detail is too small to ensure passengers can luxuriate in the style of that period. There are three top class dining carriages that exude glamour and delicious culinary experiences. The dining carriages and Bar Car are radiant with decor such as black, lacquer panels and a resident pianist tinkles the ivories in the bar area whilst guests sip champagne.
In total, the train has 89 double cabins and 16 single cabins and there are three restaurant cars to choose from. Art Nouveau decor greets you in your cabin with delightful lamps, furnishings and antique fixtures that all hark back to the 1920's. For family groups there are connecting doors that can be opened between two cabins to create a mini suite for friends or family groups. The Grand Suites are something else for those who want more space and luxury, and they feature a small living area, double beds and have en-suite bathrooms.
Cabins and suites come complete with robes and slippers, and the old meets the new as you will also find electric plug sockets to charge mobiles as well as a bell to summon cabin stewards who are on hand to help and advise throughout the whole journey.
As you might expect, passengers like to dress up for the occasion and you can never be overdressed – many male passengers choose a black tie look for dinner. Therefore, smart dress is fine, and if you feel you want to notch it up and go for a James Bond look or dress up very glamorously you won't look out of place.
The joy of travelling on the train starts from the moment you see your train at the station with stewards resplendent in their uniforms, and each carriage on the train has a unique design and history which you will find out about as you travel. As you can imagine, no expense is spared to create the image and experience that captures the hearts and imaginations of travelers everywhere, and if you do choose to travel on the Orient Express it is sure to be a trip you will never forget!
Tour of the real orient express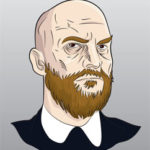 Has worked for many Internet marketing companies over the years, and has contributed to many online publications. If there is a story, he will find it.