One of the most crucial aspects of achieving a dream wedding is picking the perfect wedding dress, yet it is the most stressful. There are several considerations that you must put into perspective when searching for that perfect dress. You obviously want to look beautiful for your wedding, but you must take into account your body shape and your wedding style, among other factors. Picking a wedding gown just because it is trendy does not always augur well. Check out our tips on how to choose the perfect dress for your wedding.
Tips on How to Pick the Perfect Wedding Dress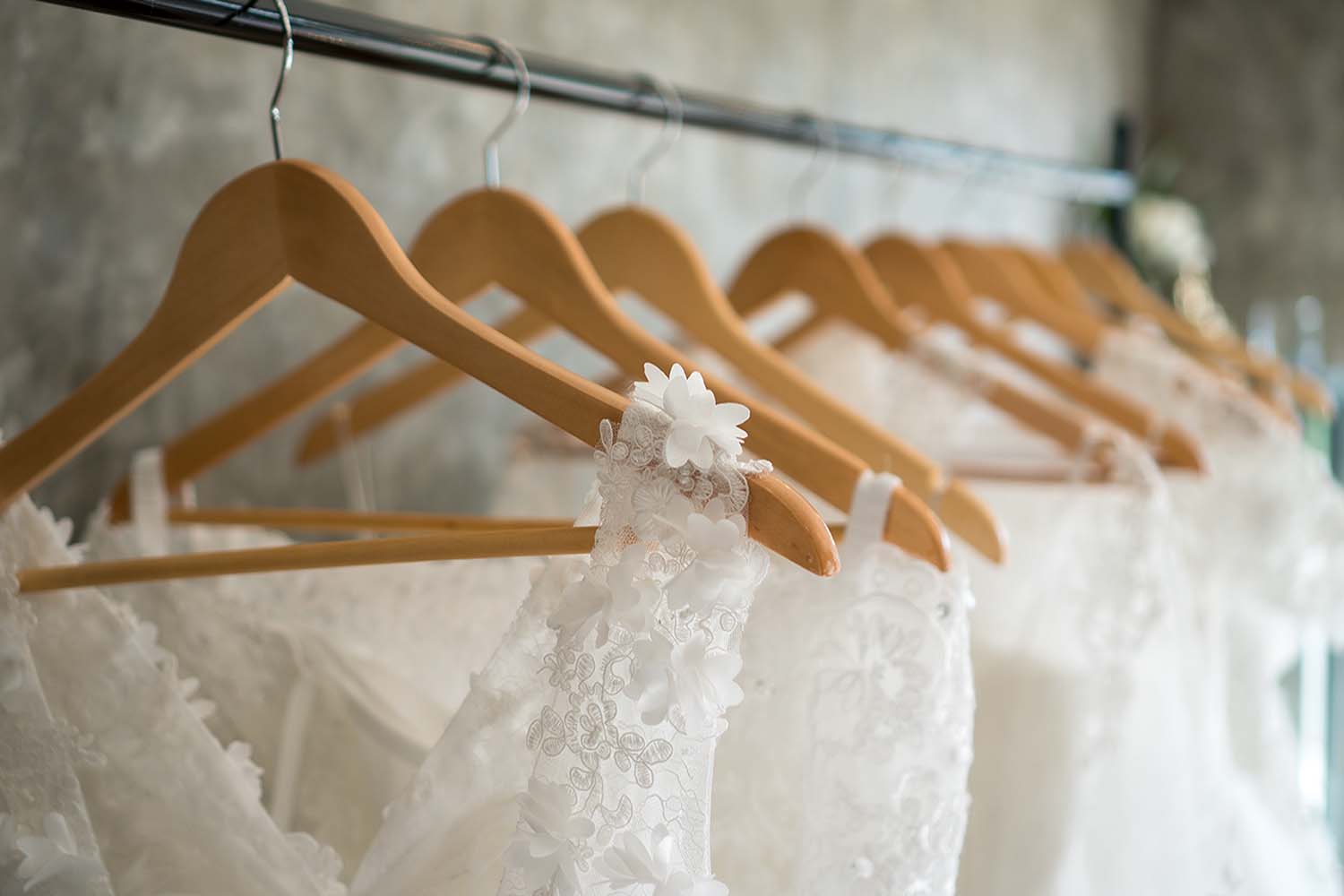 Do Your Research Well
If you are not sure of the kind of style that can best work for you, then you might need to do some proper research to find out what you like. Browse through online bridal boutiques, bridal magazines, social media pages, or visit photo websites such as Pinterest to have a visual collection of the type of dress you want. Shop for your wedding gown with a photo folder of wedding dresses that are appealing to you. This way, it will be easy to spot the dress that matches your collection.
Know Your Budget Limits
Wedding dresses can be costly. You must figure out your budget before you begin shopping for your gown. It is never wrong to have numbers right, especially when the budget is on someone else. You should spend less on your wedding dress because you can only wear it on a single day. However, that does not necessarily mean that you should go for a cheap gown at the expense of having your dream wedding dress. It only implies that you go for what you can afford. When setting a budget for your dress, you must take into account alterations such as steaming and pressing, which might be demand a couple of bucks from your pocket.
Have the Venue in Mind
Having the venue in mind dictates the theme for your wedding. For example, you should have in mind whether it will be a formal church wedding, a casual garden wedding, or a romantic night affair. The venue and the wedding theme assist you in picking the right wedding dress for your big day. If you are doing a formal church wedding, then gowns with sleeves could be the right outfit for you. Most churches have narrow aisles, making a wide dress a lousy choice for the venue. A figure-hugging fishtail dress will be best suited for a garden wedding. The last thing you want to see is your dress clashing with your wedding style.
Go for an Early Shopping
Most wedding gowns will take four to eight months to be made and the necessary alterations made. Consider going for shopping nine months to your wedding day — this way you are guaranteed of getting a perfect dress and necessary adjustments made in good time.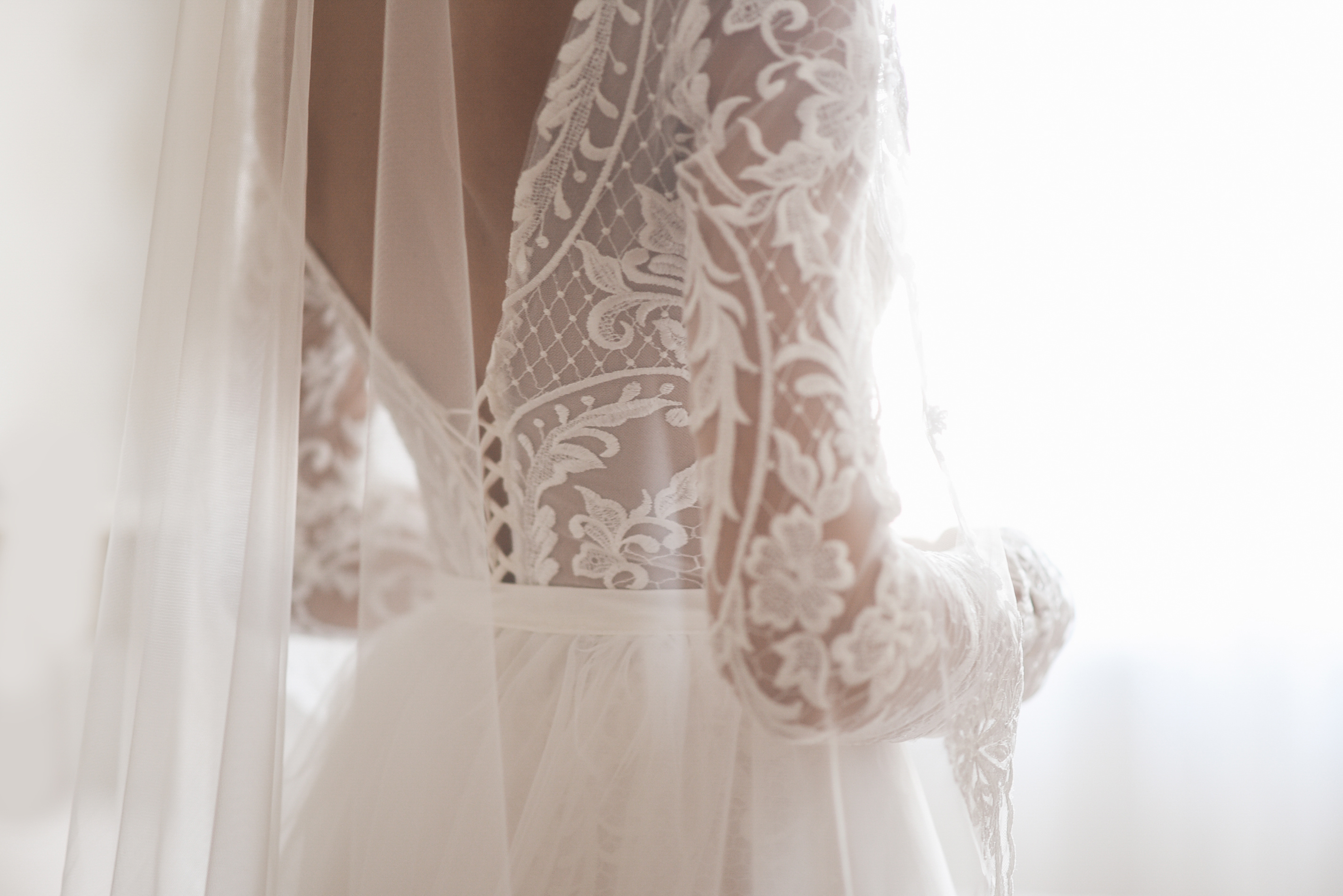 Bring Accessories
Carry accessories that you intend to wear on your wedding day such as necklaces, shoes, a watch, and strapless bras and try them on the dress that you find appealing. These will give you an accurate picture of how you will like on your dream day. If they do not look good on your dress, then you might want to consider picking a different gown or changing the accessories.
Carry a Camera with you When Shopping
You must carry your camera when trying out your wedding dress. It will help you capture the dress from all angles and give you a glimpse of how your wedding photos will look like. It is not advisable to rely on the mirrors in the boutique alone. See if the photos of you in the dress impress you, if not, continue with your search until you find that perfect dress.
Do Not Feel Compelled to Bring a Large Audience
While it is understandable to get a different opinion of the wedding dress that you have selected, a large audience may confuse you with their different opinions. When you listen to all the views of your audience, you might end up with the wrong dress. Avoid taking your friends and relatives to help you shop for that perfect dress. As long as you know the type of dress you want and the kind of style you prefer, then you can even go alone and still find a perfect wedding dress.
Shirley Mist has been involved in fashion and design for many years. She has also written extensively for many online publications. She currently writes for The Tribune World and is a valued member of our team.