If you have been in an accident that was not your fault in the last three years then a no win no fee agreement can allow you to make a compensation claim without paying solicitor fees upfront.
If your claim was not successful then you pay your solicitor nothing. Fortunately, many no win no fee claims are successful.
One of the leading personal injury networks in Wales WINWALES has a network of solicitors with specialist lawyers who deal with personal injury claims.
When you submit a claim enquiry with them they select the nearest personal injury solicitor to you who will contact you regarding your claim and advise you whether you may be entitled to make a claim. Learn more
All members of WINWALES are registered with The Law Society and regulated by The Solicitors Regulation Authority.
Why is no win no fee important for personal injury claims?
Most personal injury claims usually involve dealing with an Insurance company whose priority is to offer you as little compensation as possible. By using an expert claim company, they will work for you to get the highest level of compensation they can. They are only paid if they are successful, so it is in their interest to get you the highest compensation package they can.
How much do no win no fee solicitors take if they win?
If the solicitors win your case then they will charge a 'success fee' which you pay as a percentage of the compensation you receive. This fee will depend on how complicated the case was. It is always advisable to ask any claims company what their fees would be, before you instruct them.
The good news is that the success fee is capped at 25% so even in the worst-case scenario you will get at least 75% of the compensation.
When a solicitor starts your claim, they will take out insurance protection which is called ATE (After The Event) insurance, which should your claim be unsuccessful will pay the other parties costs.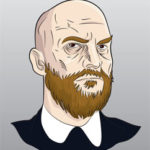 Has worked for many Internet marketing companies over the years, and has contributed to many online publications. If there is a story, he will find it.