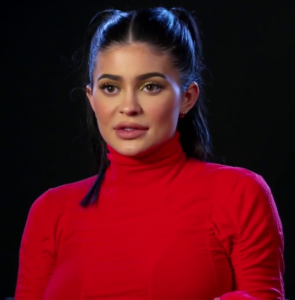 From the tell-all stories on Snapchat to risqué photos on Instagram, Kylie Jenner has been on the limelight since her tender age and shown us what fame and fortune is like for a 19-year-old. She is aiming to be the youngest ever self-made billionaire and with millions of fans backing her up, she is set to hit the target. Whether you hate or love her, you must give her credit for her key business ideas and decisions. Despite the fact that her life seems like an open book, here are a few secrets that you didn't know about Kylie Jenner.
Kylie Jenner's pregnancy
We didn't see much of Kylie during her pregnancy since September 2017. She stayed away from the public eye and it was intentional. We didn't even see her in the family's Photoshoot of annual Christmas cards. She even had a break from the social media and the last post was uploaded on Christmas day of 2017. Most of the photos posted were they were mainly throwback snaps and close-up photos of her face only. However, she reappeared in a Calvin Klein advertisement with her sisters. And even after showing her face, she subtly hid her baby bump by wrapping herself in a blanket.
Prior to the birth of her child, there were sources that confirmed Kylie Jenner and Scott were about to have a child around February 2018. Later she gave birth to a baby girl. It was her personal preference to have that part of her life a secret and sources close to her confirmed that she didn't want to share the pregnancy with the world.
Kylie Jenner's life in the limelight
Kylie has spent most of life in the limelight although the veteran does not agree about the fame that comes with it. She exposes a new side of herself in the spinoff series from the "keeping up with the Kardashians' called the "Life of Kylie"
Three days from her 19th birthday she revealed what being Kylie is really like in the show of Life of Kylie which gets personal quickly. In the first episode of the show, she explains to her BFF about the pressures that are connected with living up to the Kardashian-Jenner name. She talks about her desire to flee from that life and goes further to elaborate on how she hates the attention she gets from the public. Kylie explains that given another choice which does not come with such fame, she would readily take it.
Kylie Jenner and Jordyn Woods scandal
Jordyn Woods has been Kylie's best friend since the grade school but a cheating scandal threatens this close friendship. The scandal happened just days after they opened up about their close relationship which has stayed strong for years. They revealed that the two things that work for them are communication and understanding. Moreover, Kylie explained that they have different personalities that mesh together.
They revealed that their mutual friend Jaden Smith was responsible for bringing them together.
Business-minded
Set to be the youngest billionaire ever, Kylie is clearly one of the best self-made business. She is able to manage and runs a tight ship at her young age. It is even harder to understand how she manages to sell and produce the number of products that are needed every day with a company that comprises seven full-time employees and five part-time ones.
Her primary role in social media
Kylie man uses social media to her advantage especially in marketing her products. Her mom Kris runs the financial and public relations while she basically promotes the products through her social media pages, while she watches her overall net-worth triple. By having a clear role of mainly promoting her products she manages to give it her whole attention and do it quite well.
Kylie Jenner's diet that keeps her in shape
Kylie maintains a healthy figure despite the fact that she isn't a gym freak like her other siblings all thanks to her diet. She has revealed to her fans the secrets of her diet plans in social media platforms such as Instagram. Kylie likes to have a juice cleanse at times such as the celery juice every single morning. After 30 minutes of having the celery juice, she drinks coffee which has been added coconut milk supplements to keep her skin and nails in a healthy state. She eats light and to strengthen her abs she mixes a High-Intensity Interval Training (HIIT) with swimming, running and cardio.
The Jordyn Woods scandal
Tristan Thompson and Jordyn woods scandal threaten the relationship of two close friends to the core. Kylie claims that she thought she wouldn't survive past the scandal and had to pray for days to get past it. The scandal occurred after she was named the youngest self-made billionaire in the world. Despite the events that transpired after the scandal, Kylie had no intention of talking about the scandal.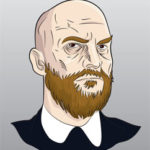 Has worked for many Internet marketing companies over the years, and has contributed to many online publications. If there is a story, he will find it.