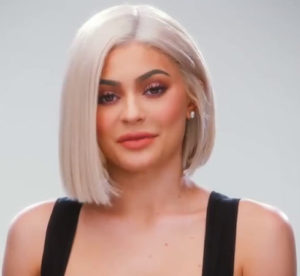 It has been widely reported that Kylie Jenner's net worth was around $900 million when she appeared on the front of Forbes magazine. However according to celebrity net worth that figures is massively over rated with a net worth of around $300 million.
Kylies company Kylie Cosmetics has sold over $630 million in the last three years with the Kylie Lip Kit selling out it one minute when it was lunched, and she owns 100% of the company.
So how does she do it?
Kylie main method of promotion is via social media with 125 million people following her on Instagram, and with a further 19.4 million following her company Kylies Cosmetics.
Kylie told Forbes: "Social media is an amazing platform. I have such easy access to my fans and my customers."
Kylie is reported to be the highest paid celebrity influencer on Instagram and it is estimated that she makes $1 million per sponsored post.
The Kardashian – Jenners also are reported to have a joint deal for $150 million to renew their contract for "Keeping Up With The Kardashians" in 2017.
Kylie has built up one of the fastest growing beauty brands on the planet with her "Lip Kit" being a major market first and looks set to expand this range in 2019.
How is net worth calculated?
Your net worth is the amount of all your assets minus all your debts, or in simple terms, the value of everything you own minus everything you owe.
At just 21 Kylie has done an amazing job no matter what the actual figure is, and I am sure she is not bothered at all by the speculation about her net worth.
At this age she is well on the way to becoming a billionaire with her own makeup empire and with her collection of lavish cars which include, an orange Lamborghini, Bentleys, Ferraris and a vintage Rolls Royce to name a few. She often uses these in social media promotions.
How long does it take for the average household to earn $1 million?
If you take the average household income in the US of $52,000 it would take 19.3 years to hit the million mark.
If you compare this with Kylie's $1 million sponsored post fee, you can see fast she can increase her net worth. Go Kylie …
Shirley Mist has been involved in fashion and design for many years. She has also written extensively for many online publications. She currently writes for The Tribune World and is a valued member of our team.