Buying or selling a home shouldn't be a stressful time, but an easy, smooth process you need to pass in order to get what you always wanted. In order to do that, people usually get in touch with conveyancing solicitors, lawyers, Estate Agents etc. in order to assure that the transactions are in safe hands; but as we'll see in this article, that might not always be the best option. If you want to know what house prices to expect in Cardiff and what is, in our opinion, the best conveyancing option in Cardiff, this is the perfect place. But first of all, let's briefly explain what conveyancing is and the process involved in it.
What is Conveyancing?
Conveyancing is the legal transfer of a property from one owner to another. It usually involves a conveyancing solicitor or licensed conveyancers, acting on behalf of the buyer, who make sure their client receives the title deeds to the house and the land it sits on. Conveyancing summarizes the legal and administrative work necessary to ensure a house purchase is legally valid.
This process can be split into three parts: initial agreement, exchange of contracts and completion. The first one involves the preparation of the contracts, price agreement and necessary searches to examine the house's state and situation. Once that is all set up, the contracts are exchanged, the buyer pays a fraction of the agreed amount and prepares the mortgage advance. Finally, the seller releases the key and the buyer registers the property in the Land Registry.
All of this usually takes from six to eight weeks, though each case is different and it might take more or less depending on several circumstances.
House prices expected in Cardiff
After 20 years of price increases in Cardiff, Brexit has slowed down these rates and settled prices a little bit. The average house price in Cardiff and surrounding was, according to different reports, £227,720 in February of 2019, really close to the average price in the rest of the UK except for bigger metropolitan counties like Greater London or Greater Manchester.
For comparison, here we can see the house price changes before and after the EU referendum (%)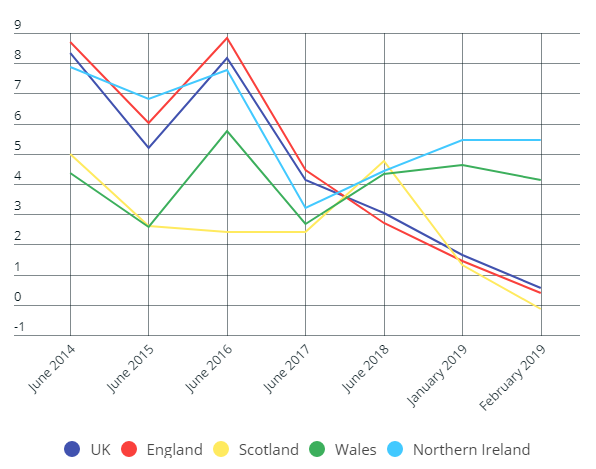 New Online Conveyancing Site
As seen above, buying or selling houses is expensive and takes lots of time and effort; but thanks to technology, the conveyancing process can become both faster and cheaper. Several conveyancing services now have websites with conveyancing fees calculators or instant quotes. From all of those, we recommend My Conveyancing Cardiff, a legal services website with a clear focus on the Cardiff area that provides free instant quotes and has a no move no fee guarantee.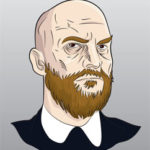 Has worked for many Internet marketing companies over the years, and has contributed to many online publications. If there is a story, he will find it.