Owning a home is everyone's dream. You can decide to purchase a house or build your dream home from scratch depending on circumstances as well as your tastes and preferences. Buying a house is easier as you avoid construction hassles, but it also has its challenges. The primary challenge is that some find the house buying process lengthy and complicated, especially if you are a first-time buyer.
You can, however, avoid making costly mistakes when buying a house if you have some basic knowledge about how it works. This guide explains the steps that you are most likely to encounter when purchasing your home.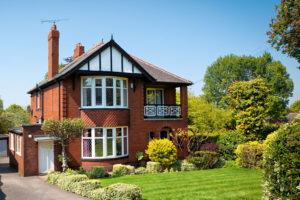 1. Save for a Mortgage Deposit
The first thing you should do is ensuring that you have saved at least 5% of the property that you wish to purchase. For example, if the house you want to buy is £300000, you should save £15000 and borrow the remaining £285000. It is even better if you save more as you can get better mortgage deals and the repayment period will be shorter.
2. Find Out Your Borrowing Limits
The mortgage amount you can borrow is dependent on factors such as your income, the size of your deposit and your credit score. If you are buying the property as partners, the lender will also consider their finances. You should also take into account other costs of purchasing a property like surveying, conveyancing as well as stamp duty (Depending on the value of the property and whether you are a first-time buyer)
3. Start Searching for Property
Now that you have an idea of what you can afford, you can go on and look for a house to buy. Make sure you use an estate agent as they will advise you about the neighbourhood and keep you updated whenever there are properties for sale. Ensure that you have also physically visited the area to check out the atmosphere and the availability of essential amenities. You should also do thorough research about the area before you make the buying decision.
4. Apply for a Mortgage Agreement in Principle
A mortgage agreement in principle (AIP)or mortgage promise is the lender's confirmation in writing that they are willing to lend you a certain amount of money as a mortgage. Having a mortgage agreement principle acts as an advantage in your search for a home because sellers will see you as a serious buyer. The AIP confirms that you have a source for the money you need to buy the house.
5. Register With Estate Agents
Once you have identified your areas of interest, you can register with estate agents in the neighbourhood. You can register with as many agents as you wish since it is free and creates no obligation on your part. Registering with estate agents increases your chances of finding your dream home as they will keep you updated whenever there is a property that matches your specification.
6. Visit the Property for Viewing
Nowadays, most property buyers start their search online through estate agent's websites. It is, however, essential to view the properties in person because you can identify the flaws that were hidden in the online photos and videos. Visiting the property also allows you to gauge whether the house gives you 'the feeling' that you want in your ideal home. Ensure that you have visited your favourite property multiple times and at different times of the day for a better analysis.
7. Make an Offer
Once you have chosen a property to buy, you can make an offer that fits your budget. It is always better to make an offer that is less than the asking price, but you may have to offer the asking price or hire if others are willing to buy the property. Make sure that you have researched the selling price of similar properties recently sold in the area to avoid offering too high or too low. Don't feel worried if your offer is not accepted as there is room for negotiations until you get the best price for both sides.
8. Apply for a Mortgage
Here, you have to decide about the type of mortgage you want as well as your preferred repayment time. You can either choose a fixed-rate mortgage or a tracker depending on your situation.
9. Find a Conveyancing Solicitor
A solicitor will help you go through the processes that make your property legally yours (conveyancing). These processes include carrying out searches, checking contracts and many more. Finding a specialist licenced conveyancer, such as Redkite Solicitors in Cardiff, is important as they will do all the legal paperwork for you. This includes Land Registry, local council searches, draft the contract as well as handle the exchange of money.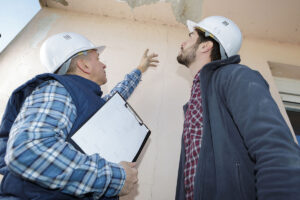 10. Get a Property Survey
Having a survey is optional, but it is important as it guides on how much to offer and the amount you should set aside for repairs. It also cushions you from future problems by assessing the condition of the building and checking for any structural issues.
11. Exchange Contracts
Exchanging contracts with the seller means you are now legally committed to buying the property and they are legally committed to selling to you. You should ensure that everything else is done before you get to this stage because changing your mind will cost you your deposit. The solicitor will then lodge an interest in the property so that you can pay the seller and apply to the Land Registry to have the deeds transferred to your name.
12. Complete and Move In
Completion will take about two weeks on average, but you are free to agree on a convenient date for both of you. Completion involves the transfer of the money to the seller, and you are free to move into the house and do anything you wish as it is legally yours.
Shirley Mist has been involved in fashion and design for many years. She has also written extensively for many online publications. She currently writes for The Tribune World and is a valued member of our team.