An education institution needs classrooms to help students learn. For learning to be adequately dispensed, the classroom has to be equipped with adequate educational furniture. Furniture for a school generally consists of chairs, desks, writing boards, cupboards, a teacher's chair and table, and a computer stand. Furniture used in a classroom should be user-friendly, sturdy, and of high quality, for it to last long.
Chairs should be made of polymers as they have tenacity, high durability, and not easily damaged. They have to be able to be used for a long time as a class is a place that receives students throughout the year. Polymers do not rust like metal, which makes them suitable for making school chairs. Desks should be made from MDF or wood, and the legs made from steel or wood. Desk legs made from steel prevent them from damages and allows them to be used for a long time.
Factors to Consider When Purchasing Classroom Furniture
When buying furniture, you should ensure that it will give the students a good sitting posture by having chairs customized for their size. When children sit comfortably, they will be more attentive and focused in class. Let us look at what you should consider in school furniture.
The British Educational Suppliers Association (BESA) 1729 Standard
In recent times, the BESA Furniture Group has been advocating for introducing new standards for classroom furniture to ensure that chairs, desks, and tables made for classroom use are suitably developed, sized, and shaped. The measures aim to prevent long-term damage to pupils' backs and help pupils concentrate on classwork with optimum comfort.
Ergonomics
Proper ergonomics should apply in the classroom as students will come in different sizes and shapes where this diversity should be respected. Desks and chairs should be available in adjustable heights. Consideration for left-handed students should also be made when purchasing school furniture.
British Standard guidelines calculate the distance between the table and the chair to guarantee optimum comfort and ergonomic benefits for the learner. The guidelines require schools to purchase furniture considering suitable size for age and dimension of the pupils concerned.
The table below shows the appropriate desk and chair to buy for specific ages.
Size Mark Age Guide (Years) Foot Colour Code Chair Seat Height Table Height
1 3 – 4 Orange 260mm 460mm
2 4 – 6 Violet 310mm 530mm
3 6 – 8 Yellow 350mm 590mm
4 8 – 11 Red 380mm 640mm
5 11 – 14 Green 430mm 710mm
6 14+ Blue 460mm 760mm
Today's learning process does not entirely take place inside the classroom. To encourage engagement when learning, students actively get involved in the learning process. This happens when the classroom transforms into a historic battle site, a science lab or even a boardroom. Having this in mind, the furniture should reconfigure and move smoothly to accommodate any learning situation.
Value
Do not be duped into buying high street budget furniture. The price may seem like a good value for money initially than custom-made school furniture. Furniture for use in a classroom should be highly durable to endure classroom demands. When choosing school furniture, carefully consider whole life cycle costs. Look at the seller's case studies and if you are making a significant investment, look for schools using the furniture to see if they serve their purpose.
Strength and durability
The furniture's lifespan may be shortened if it has not been manufactured to endure high-impact and stress in the classroom. This will be costly in the end, which you can avoid by buying furniture custom-made for school use. Look for suppliers who guarantee their products as a warranty is an indicator of quality and durability. Members of the British Educational Suppliers Association (BESA) provide a 10-year guarantee. Also, check the company's history to gauge its credibility.
Servicing and aftercare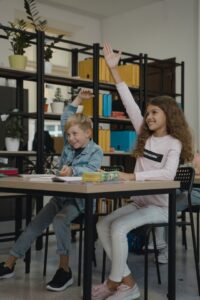 Furniture suppliers manufacture and supply from their head offices in collaboration with client schools. Sometimes, companies distribute their products using third-party resellers, but the manufacturer warranty applies regardless of the supplier. Since a manufacturer allows a financial margin to their resellers, it is advisable to buy from the manufacturer. Your chosen school furniture supplier should have relevant experience and knowledge to determine the best product and configuration for your school's needs. A company that is confident of its products should provide a warranty and have a tracking system of all goods if a client calls with a query. Other aftercare services include email and telephone support, operation and maintenance, product training or on-site visits.
Fit for purpose
It is essential to establish how and where the furniture will be used, outdoors or indoors. Your supplier should be a specialist in your specific purpose. If the furniture is for outdoor use, consider materials such as UV stable plastics, grade powder coat paintwork, and moisture resistant MDF.
In conclusion, the classroom continues to undergo technological changes in teaching methodologies. Therefore, educational furniture should accommodate technological growth in the future.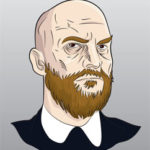 Has worked for many Internet marketing companies over the years, and has contributed to many online publications. If there is a story, he will find it.