Do you have a loft? Have you ever thought about converting it into a living space? If not, then this article might change your mind. Loft conversions offer many advantages for homeowners, including more living space and the potential to make some extra money on the side by renting out your converted loft.
Here are 15 of the main reasons why you should consider getting a loft conversion done today!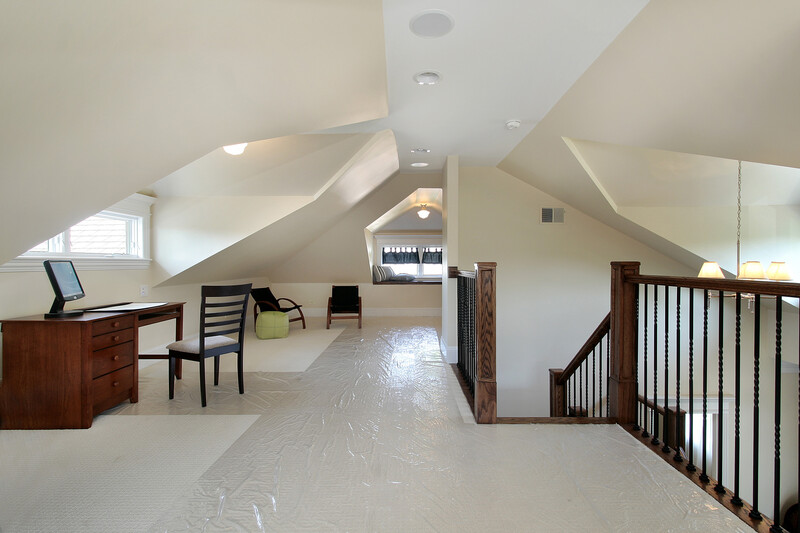 Extra Living Space – One of the most obvious benefits is that lofts usually provide much more floor area than standard apartments or houses. This is perfect if you need additional room for an expanding family or want to live in a smaller home but still have plenty of room to grow.
Renting Out Your Loft – Another great benefit is that after a loft conversion, you may have the option to rent out your converted space. This can help pay for some of the costs associated with a loft conversion and even increase the overall value of your property!
Home Office – If you work from home, a loft bedroom might be perfect for an office. This helps you separate business life from private life and can even help you save some money on office expenses.
Lower Utility Bills – Loft conversions usually mean more insulation and better energy efficiency, which means lower utility bills for you!
Extra Storage Space – Lofts often provide a great deal of under-floor storage space (which is perfect for seasonal items like holiday decorations or extra winter clothing), but you can also usually add additional storage options like cabinets or shelves in your loft conversion.
Your Own Private Playground – With a loft, your children will have their very own private playroom in the house – which is perfect for rainy days! Kids love having their own space to explore and play, so this benefit may be perfect for the entire family.
Security – If you're worried about security, then a converted loft can provide you with some extra peace of mind. New lofts tend to come with more secure doors and locks and your new living space is less likely to be entered by intruders (or burglars)
More Privacy – If you live with your family or housemates, then a loft conversion can provide you with some much-needed privacy. The extra height in the ceiling also makes it easier to create an en suite bathroom without forcing someone else to move out of their regular bedroom!
Solar Gain – Although lofts are normally dark spaces, they are designed in such a way so as to let in some sunlight from the surrounding windows. This means you'll have access to plenty of natural light but it also means that lofts can get quite warm during the day, which is perfect if you love a warm house.
Higher Home Values – Lofts usually increase your property value by a considerable amount and are great investments for homeowners.
More Living Space – Loft conversions can provide you with an abundance of living space, whether it be the extra room in the house or your own private space upstairs
Customization – One of the best things about loft conversions is that they're highly customizable and can be tailored to suit your personal style and budget. Loft conversions also allow you to add in special features that you couldn't have in a regular apartment, so the possibilities are literally endless!
Add Some Charm – Another great thing about lofts is that they often have exposed beams and unique architectural details which really help to add some character and charm to your home. Instead of a regular apartment, a loft is a kind of living space with its own unique character!
Higher Ceilings – Loft conversions can mean higher ceilings than your average apartment, which is great if you like the feeling of lots of space to move around in.
Customizable Windows – You can also get more windows in your loft, which is great for natural sunlight. Different lofts come with different window options, but you can usually add your own windows if you need more light.
What To Consider When Converting A Loft
If you're thinking of having a loft conversion done in your home, there are a few things you need to keep in mind. First of all, you'll need to find a qualified and experienced contractor who can help you with the process. It's important to choose someone who knows what they're doing, as a botched loft conversion can be quite costly and time-consuming to fix.
The next step is to decide what kind of conversion you want. There are a variety of different options available, so it's important to choose one that fits your needs and budget. Be sure to factor in the cost of materials and labour when making your decision.
Once you've settled on a plan, the contractor will start by measuring the space and preparing a plan. They'll look at things like ceiling height and other structural issues, as well as the amount of natural light which is available to you (or can be added).
Loft conversions are a great way to add some extra living space to your home, but they're not always easy. To get started on the process of converting your loft, you'll need to find an experienced contractor who can help with the process and do it right. You also have many different options available when deciding what kind of conversion is best for you. Once you've settled on a plan, be sure to factor in all costs including materials and labour when making your decision!
Shirley Mist has been involved in fashion and design for many years. She has also written extensively for many online publications. She currently writes for The Tribune World and is a valued member of our team.