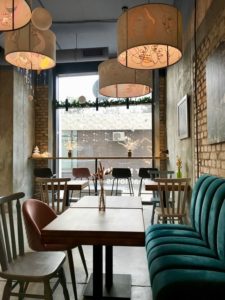 Loft conversions are a fantastic way to effectively create an entirely new room in your home, adding utility for those needing space, and value should there come a time when the house is to be sold. Effectively more of an insulating and paneling job than a rebuild, it is primarily focused around stripping away any hazardous or unwanted materials, laying out a secure floor, and ensuring that adequate insulation is in place before installing walls and windows if needed.
As well as utility and increased value for the house, loft conversions also benefit from often being separate from the rest of the house, providing an opportunity to create a private and secluded space. Furthermore, due to the fact that loft conversions are a bespoke project, it is perfectly fine to also turn it into a basic, functional space for the purposes of storage or artwork, for example. In effect, the beauty of a loft conversion is that you are starting with a blank canvas and can turn the room into any type of space as required. The owner of CharlesJames Development in Cardiff, South Wales believes "A loft conversion is a homeowners opportunity to instill some of their own personality into a space"
The first step with any conversion is to ensure that appropriate legal frameworks have been followed and adhered to. Due to stricter laws coming into force over the last decade, new regulations state that the u-value of the roof must be 0.18W/m2 or lower, and in real-world terms, this is a 27cm thick layer of fibre or wool insulation, or 175mm of solid wood board. Alternatively, high-performance spray foam can be 125mm thick. This also has to be considered if re-roofing as part of a conversion, but the fact is that, fortunately, many people making such a conversion can work with the existing roof.
Depending on whether the conversion is being done as part of a larger project, it is possible to create extra protruding structures (known as a Dormer conversion) but concentrating on just using the space available and not extending the build, the first port of call is to look at what needs insulating. The stud walls (the flat wall between the sloping roof and the floor) and the sloping roof itself, as well as any spare space (not part of the room, such as crawl spaces and the like) all, have to be insulated, and unless a re-roof is being done, the cheaper and quicker option is to do this from the inside. With a stud wall and the roof, simply placing foam or wool between the roof and the new wall and ceiling is cheap and easy.
If beams are present, then soundproofing the floor is strongly suggested. Acoustic mineral wool, with sound mats on top (loaded vinyl with closed-cell foam in between) will block out a lot of footsteps, voices and moving of furniture; however, they are also great at acting as a supplementary insulator. Then a simple wooden floor can be installed over the floor beams and sound mats. From here, the next step is to close any gaps between the floor, the stud wall and any new windows or door frames, so that sound and heat do not escape.
Carpeting the floor of a loft conversion will add several benefits. Firstly, carpet is cheap and easily cut to any shape or size. But it also creates more insulation and noise reduction. From here, the next steps are the cosmetic decorating and tidying up of stud walls, and any ceiling panels which have been installed.
A loft conversion may sound like a daunting task, and in many respects, it can be. However, with some 'know-how' and a clear plan for minimising heat loss and sound, it can provide a major return on investment.
Shirley Mist has been involved in fashion and design for many years. She has also written extensively for many online publications. She currently writes for The Tribune World and is a valued member of our team.