Glass extensions are a modern and sophisticated addition to any home. Whether you opt for a garden room or conservatory, be sure that you get a high-quality home extension from an expert.
Increase Space
If you want to add an extra room to your home, a glass extension is the way to do it. You may just have moved into the home or want to make the home feel more open. No matter the reason for getting the extension, a glass extension will help to up the property and increase the space where visitors or family members can relax.
The best part about a glass extension is that the glass windows help to emphasise the feeling of more space in a property. Glass lets in more light to the home, which can help you to feel closer to nature.
You should consider bi-fold doors when seeking to get a glass extension. Another great option would be French doors or patio doors. If space is an important consideration for you or if you wish to create an open plan design, bi-fold doors are the best option. They work with most types of glass extensions and they help you to save as much space as you can. Where possible, they can even make the home seem contemporary.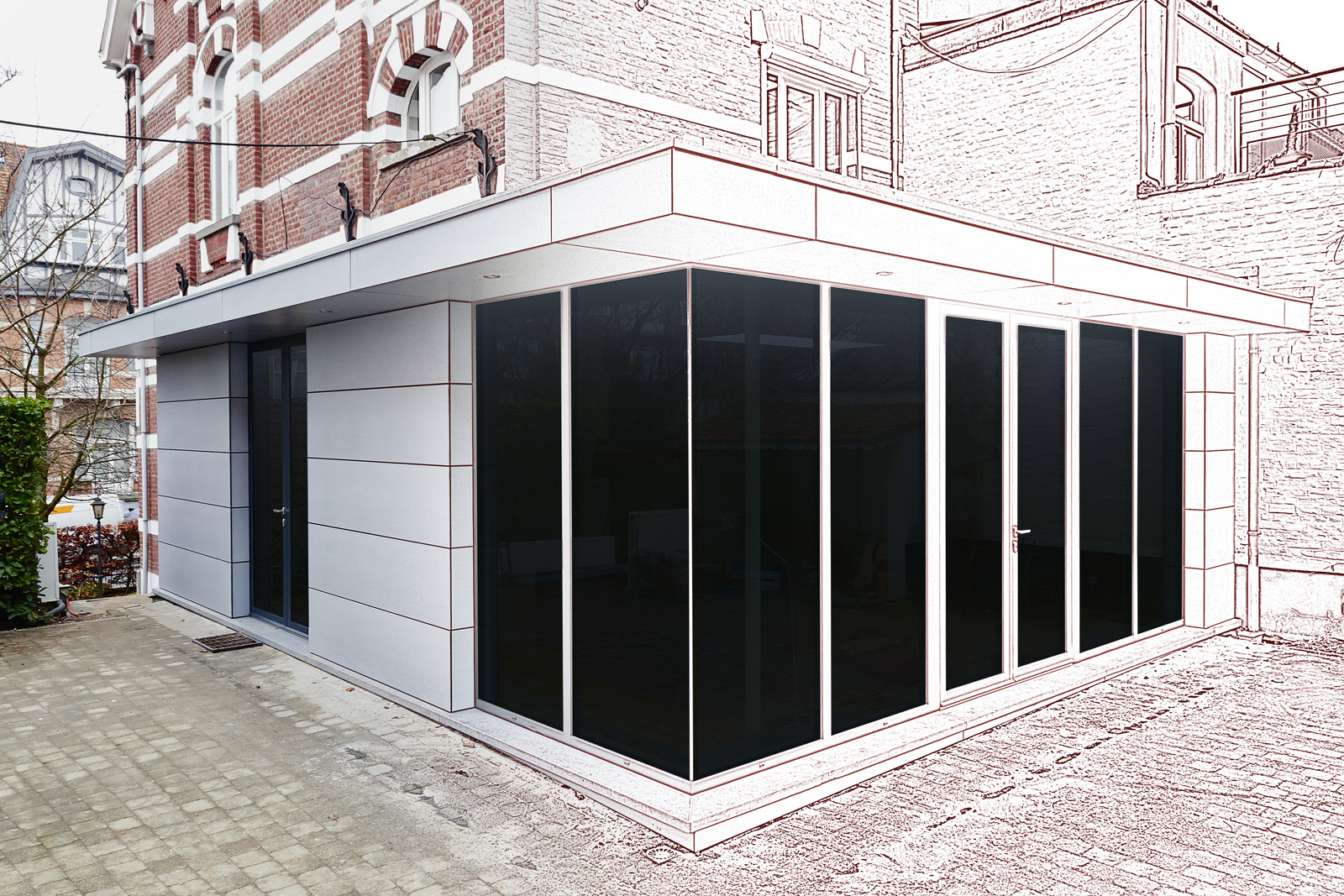 Save Money You Could Have Used to Move
A glass extension is a great way to increase the space in your home. You will do this without the need to move to a bigger house, which is often stressful and expensive. If you love the location of your current home but it does not have enough space, a glass extension is a brilliant way of making your home perfect for your life and needs for space.
Luxury
If you need a bit of luxury in your life, a glass extension can help. In the UK, you will find a lot of options when it comes to glass extensions, which can help you gain the luxury you desire.
Planning Permission for Glass Extension
If your house is located in a conservation area, you will need planning permission. However, many small extensions are covered under various regulations. However, even those have some regulations. For instance, it cannot be higher than the roof of your home. To get the details, contact the local council.
The Cost of a Glass Extension
Since you want the extension to be joined to your home, it might mean that you compensate by increasing insulation in other areas of your home. The fees can be quite high depending on the company you pick and the amount of work needed. Other factors that influence price are the size, architect, and manufacturer for your glass extension.
Is Your Home Perfect for the Glass Extension?
When picking the glass extension, consider the age of the home. Other factors are the location of the glass extension. For instance, if the extension is facing south, it will get more sunlight and it could become quite hot in summer. Besides that, an extension facing north and one that has underfloor heating is the right choice. If it is supposed to increase the size of the kitchen, make sure that units are in the centre. Placing them against the glass wall will be impossible.
Think of the Elements
You might need to use special glass in double or triple glazing. Even then, more heat is lost through glazing than when you use solid walls. Glass extension specialists Glasspace, offers glass technology which allows you to control the temperature using solar controlled glass. Modern buildings come with a high level of thermal regulation rules, which can be hard to achieve with glass walls. Keep the glare of sunlight in mind too. If you are getting it for the cosiness, consider using a timber frame. Just like pure glass panels under a real roof as opposed to using a clear glass roof.
Who Needs a Glass Room?
A glass extension requires expertise. The designer and you will come up with the elevation and layout but the designer and architect will be involved in the fine details. It depends on the mission of getting your glass box. There are those made of pure glass including the beams and columns. However, not all companies can handle such special projects. You will need to find one that can handle it well.
A less complex project made with steel frames is a safe option. It will be completed fast and with little mistakes. Most companies can do such a simple job, although prices will vary. It is thus important to ask for multiple quotes and discounts before you make your choice.
Shirley Mist has been involved in fashion and design for many years. She has also written extensively for many online publications. She currently writes for The Tribune World and is a valued member of our team.