As we adapt to the 'new normal' and COVID-19 social distancing restrictions are eased, more people are spending time with friends and family in their gardens/outdoor spaces.
Social gatherings are a great place to strengthen bonds between family and friends. They make life more enthralling. Such hang-outs would be cosier when hosted in the comfort of our homes.
Eva Solo has devoted its time to maximizing these experiences by providing you with FireGlobe range products. These products are designed to ease your barbeque and cookout encounters with your loved ones. Eva solo, in conjunction with Eva Trio, has gathered years of experience making on the table, in the oven, kitchen, house and garden and furniture equipment.
Their product catalogue contains products that complement your home and make it more attractive. It's passionate team is skilled at analyzing the functionalities of a home accessory then accompanying this functional design with allure.
FireGlobe Range products
FireGlobe range products provide you with the perfect atmosphere for an outdoor or patio cook and dine. You can use the FireGlobe fireplace and its accessories to warm up on cold evenings, nights and during autumn or winter seasons. Their black colour correlatively matches like a trio, which can complement any room decor. They aspire to make your barbeque moments with family and friends comfortable and worthwhile.
Eva Solo's fireplace catalogue comprises of:
1. FireGlobe Log Holder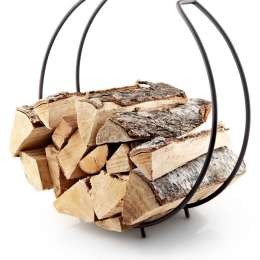 This stylish FireGlobe product offers safe storage of firewood. Its vintage and attractive look is suitable in both indoor and outdoor settings. This log holder has a circular shape that ensures that no log falls off. It is designed to ease the movement and storage of firewood. All you need to do is carry the wood-packed log holder to where you require it then return it for storage as it is. FireGlobe log holder is made of powdered coated steel, which is easily cleanable using a damp cloth and is resistant to harsh weather conditions, rust and corrosion by chemicals. Its diameter is large enough to hold a multitude of logs. This log holder is supported on four legs for stability. Transfer it near the fireplace and have a pleasant cooking time.
2. FireGlobe Grill Gid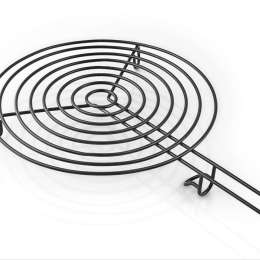 Enjoy your grilling moments with our FireGlobe Grill Gid that matches with the FireGlobe fireplace. Its 38m diameter is wide hence offering plenty of grilling space. FireGlobe grill gid is made of enamelled steel, which is ductile, resistant to rust, corrosion, and does not harbour germs or bacteria. Its low thermal conductivity prevents it from heating quickly hence easing handling during grilling. We do advise you though, to use grill gloves when holding the grill gid because it might be hot. You can comfortably clean the FireGlobe grill gid with heated water, soap and a grill brush. FireGlobe grill gid has a long handle that enables easy grasping or aligning on the fireplace.
3. FireGlobe Fireplace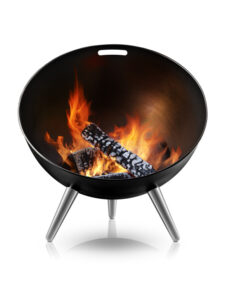 Our passionate designers have carefully customized the FireGlobe fireplace. They took into consideration all the challenges that come with handling an open fire. They dedicated their time to ensure you enjoy the warmth of outdoor cooking. FireGlobe fireplace is made of enamelled steel and strengthened with powdered coated aluminium. This fireplace is raised above the ground to prevent the scorching of the surrounding floor. Mediterranean influenced home decor and outdoor living specialists Nisi Living either coal or charcoal for the best result.
It is supported on three legs, which are inclined at diverging angles for stability. It has a hemispherical shape that acts as a windbreaker. FireGlobe fireplace has a top handle that enables effortless holding during movement. Loose grates have been ingrained at the bottom for sufficient ventilation. This fireplace has a large surface area designed to offer even more ventilation and provide more cooking space. Avoid using the FireGlobe fireplace on the wooden or flammable floor.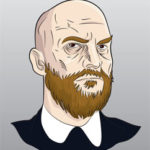 Has worked for many Internet marketing companies over the years, and has contributed to many online publications. If there is a story, he will find it.