At any contemporary workplace, IT services are simplifying how operations are done. However, it takes more of mere support to understand its influence on the company's overall running. There are various stages that a company might need IT services based on needs. Small businesses have simple IT needs compared to larger organisations, such as large-scale logistics companies. This classification ranges from tier 1 to tier 4.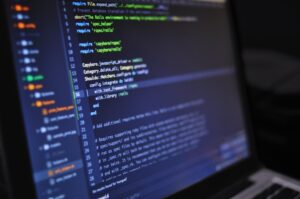 Classification of Front Line IT Support
Tier 1
It involves general problem-solving mechanics like password resets, software updates, and other self-help services. The customer can do most of these activities since most IT systems have customer portals. The portals are automated to take care of essential services that directly affect the customer's experience. If the activity requires further approvals, the issue escalates to customer support or approving authority.
In most cases, tier 1 support takes a maximum of 10 minutes, after which the customer needs interventions. They form part of a process that needs approvals both from the customer and the company. It also simplifies procedural works and maintains Service Level Agreements between clients and the company. Tier 1 marks out roles that can be handled by people with different skill bases, with the most advanced approvals, dealt with by executive personnel within the company. There are I.T companies such as Pisys.net, who are able to address Tier 1 issues remotely. This allows for fast-resolution whilst also being time-efficient. 
Tier 2
Most tier 2 problems emanate directly from tier 1, being actionable services that need approvals. Also, tasks that cannot be fixed by tier 1 form part of the work done by tier 2. Personnel handling this segment requires technical expertise in hardware and software, with actionable knowledge to fix IT-related issues. Depending on the organisation's IT service delivery process, Tier 2 support services can either be internal or outsources, basing on the complexity of the system.
Technicians in this segment provide base support to tier 3 specialists. They form the link between tier 1 and 3 when it comes to system analysis. Compared to tier 1, the problem-solving timeline for tier 2 is longer as it needs specialised handling. To avoid backlash, the time frame must be indicated on the Service Level Agreement.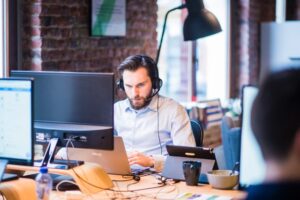 Tier 3
When the plot becomes thicker, the tier 3 specialist comes into force. They are specialists in their field, dealing with complex IT problems that need the system to rejig. Tier 3 professionals rely on tier 1 and 2 findings to form an opinion of the solutions. In technical terms, issues transcending into tier 3 are more of hardware and engineering than processes.
Experts in this segment have more in-depth IT knowledge and working experience dealing with systems and IT hardware. They are in charge of databases, servers, and other IT infrastructure. In big organisations, a tier 3 manager is the direct liaison with external IT companies, leads long term digital transformation, and manages technological projects. In essence, they can solve problems stemming from the system, initiate technical processes, and manage its execution. 
Tier 4
It is the most complex in the IT support system. Such services mostly apply to complex systems that need experienced hands or specific know-how. Advanced companies can have a specialist in-house, but maintaining such a resource is capital intense. Most companies prefer outsourcing. The tier includes hardware and software vendors, suppliers, and patterns. 
 Tier 4 professionals handle system components on a broader perspective and link directly with tier 3 specialists to create a lasting IT solution. Their services determine how the IT department in an organisation runs and offering external support both in hardware or software.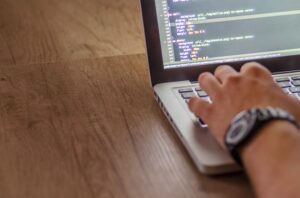 Companies that do not have resources to run a fully-fledged IT department can subcontract IT services. It can be the whole department (tier 1, 2, and 3) or a tier within its hierarchy. Tier 4 companies that run IT services for other companies have a system that creates an account for the company and manages the IT experience. 
Summary
Each segment within the IT hierarchy is crucial as it caters for every resource within the organisation and makes work easier. It simplifies service provision, self-checks task execution, and is generally cheaper compared to paperwork. It is advisable to address all the IT support needs, especially if your organisation has a business-to-customer structure with high traffic flow.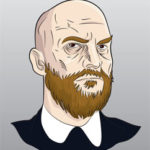 Has worked for many Internet marketing companies over the years, and has contributed to many online publications. If there is a story, he will find it.