How to Choose the Best Alarm System for your Home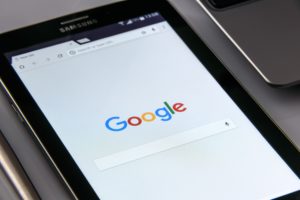 Relocating into a new home is an excellent experience, and all you think about is settling down and decorating your house. However, before settling down, it is advisable to give priority to all security measures around your home.
Recently, home security systems have become so common because anyone can buy and design their security alarms systems, thus compromising the quality of alarm systems. The popularity of home alarm systems has made it hard to select the best model for you to purchase. In the Uk, technological advancement, especially the increasing use of smartphones has made the use of alarm systems more complex to embrace.
With the rising cases of crime in the UK, many people have resulted in installing a burglar alarm system to their home, apartment, or flat. Below are some of the tips to guide you when choosing an alarm system for your home or apartment;
Alarm System Design
The primary function of an alarm system is to provide maximum security. There are different designs available in the market, but some of them are more gadgets than security systems. Most of these alarm systems come with fancy looks and advanced apps, but they do not serve their primary purpose of security provision. When buying an alarm system, always ensure it is adequately designed to ensure all potential susceptibilities are covered.
Personal Attack Alarm
Your alarm should not only provide you with external securities, but it should also protect you from internal insecurities. The alarm system should be fitted with personal attack functionality like a Panic Attack Button, which serves as own additional security. You can choose to move from one place to another with the PAB or fix it permanently in the house. Including PAB in your alarm system is very important and useful for the elderly and sick people.
Intruder Alarm with Fire Detection
You can design your alarm system to double up its function by linking it with smoke detectors. Linking your alarm system with smoke detectors makes it serve both as an intruder system and a fire alarm too.
Alarm Reliability
Before buying any alarm system, it is essential to confirm whether it is reliable for its intended function. Always ensure your alarm system is working at that moment before buying it, to ensure reliability even in future.
Ease-of-Use
You need an alarm system that is not complicated to avoid unnecessary pressing of buttons all the time. Your alarm system should provide easy access to on and off switches to avoid configurations all the time.
Smart Alarm Functionality
While some people may perceive the addition of Smartphone functionality to your alarm system as complicated and unnecessary, it is advisable to embrace intelligent alarms. With smart alarms functionality, you can enjoy many benefits like;
You can create your own rules which will permit you to do extra functions with your alarm system. For example, you can automatically turn on lights when you enter your house or even set your alarm if you are some meters away from home.
It is easier to access the functionality of your alarm remotely.
However, a smart alarm may not be 100% reliable due to connectivity issues, and this can result in complications in your alarm system.
Deterrence
A sound alarm system should hinder burglars from breaking into your house. You can achieve this by installing a conspicuous 'bell box' for deterring burglars.
Types of Monitoring and Response
You can monitor your alarm system in three different ways;
This offers the best security as it is fast and convenient. Also, there is a quick response when the alarm is activated. With the immediate audio response, you can verify a real activation which in turn commands a quick response.
Call-Back and Auto Dialler
Call back, and the Auto dealer has no much difference. It is the most standard type in the market used for monitoring purposes. However, with call-back and Auto dialler systems, you can alert the owner and key holders of an alarm, without being sure of a real activation.
Wired vs Wireless Alarm.
With wired and wireless alarm, there is none which is superior to the other. Both of them operate the same, but the only difference is the circumstances surrounding their usage. When choosing between wired vs wireless alarm, consider the following key factors;
Wiring potential: If your house, flat or apartment is easily wired, you can consider installing a wired system. Wired systems are more affordable, effective, and reliable in the long-run. However, if you are constructing a new commercial property or a house which is challenging to wire, you can consider installing a wireless system.
Reliability: Wired systems are more reliable than wireless systems. Wireless systems depend on batteries which can fail to work and sensors which can fall at any time, posing complications to the alarm system.
Running costs: Installation costs for wireless systems are a lot higher than for the wired systems because they need special attention for them to perform effectively.
Burglar Alarm Costs
Burglar alarm cost involves both installation cost and ongoing maintenance cost. Installation cost is the total cost involved in the installation of the security alarm system in your home. Monitoring and maintenance costs are the cost incurred for full maintenance of your alarm system to ensure it is working all the time.
Before buying a security alarm system, ensure you understand the exact duration of your alarm company agreement. Some companies will inconvenience you by limiting you into lengthy contracts which are accompanied by high monthly monitoring costs.
Therefore, ensure you get a fair deal by considering companies with shorter contracts and reasonable monitoring fee.
Conclusion
In conclusion, personal security should be given priority all the times. It is, therefore, necessary to invest in best security alarms which will see you covered all the time.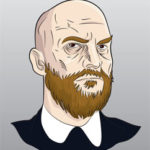 Has worked for many Internet marketing companies over the years, and has contributed to many online publications. If there is a story, he will find it.