With about a year since the start of Covid-19, it is time to measure losses and wins. Many small businesses (restaurants, pubs, cafe, or beauty parlours) have changed their way of working, by promoting deliveries, and take-out, to endure this harsh period for the economy, while other had to shut down for long periods. As such, whether they were restricted by nation-wide lockdowns or social distancing measures, these small businesses have suffered losses due to business interruption.
This is where the FCA (Financial Conduct Authority) comes in. They started a test case on behalf of small and medium-sized businesses in June 2020 aiming to clarify the wording of their insurance providers. Since then, after appeals from the insurers and ruling from the High Court and the Supreme Court, we finally have an answer.
Insurance providers will have to answer to business interruption insurance claims under three categories:
"disease" clauses which protect insuree from the loss incurred when closing their business due to nearby diseases.
"prevention of access" clauses which speak for the prevention of access of the business due to the recommendations or orders from the authorities.
"hybrid" clauses referring to both restrictions on the premises and the manifestation of the disease in the vicinity of the business.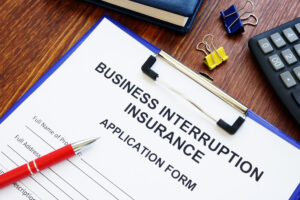 After months of legal proceedings, the Supreme Court judgment now enables businesses to claim their BI insurance more easily. The estimated 370,000 companies who were affected by the dispute between insurers and the FCA have now over £1.8bn to look forward to for Covid-19 related claims. This decision is seen as a "full victory" and a "massive boost" for small and medium-sized businesses in the UK as they will finally get the insurance they paid for shortly.
For legal advice and help to claim your BI insurance, make sure to contact Redkite Solicitors by telephone or email, and read their news article on the matter here.