One of the most critical aspects of developing a business is to obtain the right kind of press coverage by using a public relations campaign. A good PR campaign can either be in-house or from an outside firm. Either way, valuable press coverage is essential and can help stem out a myriad of challenges for your business. A good PR agency can help with most of your company's goals, such as raising awareness, building company credibility, hiring new talent, or attracting more investors.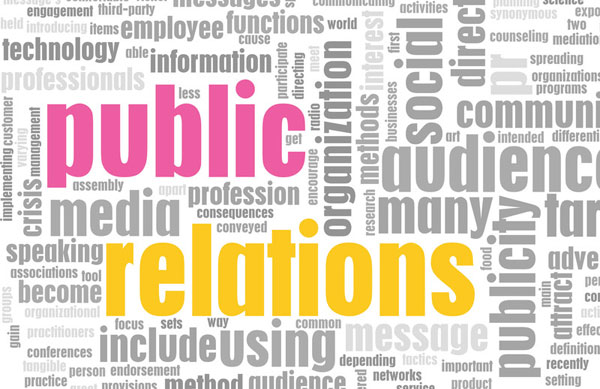 Businesses that actively engage in PR tactics are usually more likely to capture the attention of their targeted audiences. Ideally, integrating PR and other digital marketing tactics into your business helps you to achieve the results you are looking for, if not more, that create long-term success. That said, here are the best reasons for using PR to promote your business. This can be done in any area, local such as in Wales or national (UK) or International (Worldwide), but what does it do.
Raises Awareness
Good PR marketing introduces your business to the world. Essentially, you are letting everyone else know that you exist. It is, therefore, crucial that you always have a consistent PR program in play to help build general awareness of what you are selling. An excellent public relations strategy also supplements your business' advertising and direct marketing efforts that you have. As such, it helps to boost your business' rank in the search engine. Thus, it enables your target audience to find your business online quickly. It is the best approach your business can take, especially when looking to attract more investors and clients to the business.
Draws in New Customers
Client retention is always an integral aspect of almost every business. However, there are times when the well runs dry, and you have very little customers to keep your business afloat. Or perhaps you are looking to take the business a step further to meet your quarter quota. Well, seeing your company's name on editorial pages can have a significant impact on your customers. Remember, you are looking to attract new customers to your business. As such, you must work to entice them to want to choose you and do business with your company.
Attracts New Employees
Most PR campaigns also attract prospective employees, which can work well in your favor. This is true, especially with PR strategies that establish your business as a leader. Your public relations tactics inevitably increase your business' profile among the best talent in the field. You can use PR to gradually cultivate a reputation that makes you one of the most sought-after employees in your field. Do this right, and you will have access to the brightest talents to choose from to help accelerate your growth curve. Established companies do this all the time, and it always works. What's to say that is doesn't work even better on a growing business?
Press Releases
Press releases are very effective at helping your business reach its target audience. Good PR tactics also ensure that the impact of your press releases on your target audience is amplified. You can, therefore, directly correlate your business' newsworthiness and authentic style as something more than just an advertisement. Using PR ensures that your business has a longer-lasting effect on your brand's recognition.
Your business' advertisement value also improves significantly. Thus, helping you to sustain a stronger online presence for your business.
Social Media
Unlike traditional media, online advertisement does not have a shelf life. Any PR content that you, therefore, that you post on your social media handles, can remain visible indefinitely. If the content is great, then you can trust it to gain more value the more with time. You can also hire bloggers, news outlets, and even customers to link and share your PR content on their profiles to reach a wider audience. Essentially, you can boost your brand's identity with very little effort. The trick is to share only relevant PR content timely across all earned, owned, and shared social media channels. This also helps to keep your business high in the social media rankings, bringing more customers to your website.
SEO
The main reason customers hardly ever find some companies whenever they search for them is that they are likely hidden. This occurs when the company has dozens of unrelated pages that share a few key words. It is very easy to find your online clothing business below someone's technology firm page if not careful. Good PR can, however, significantly improve your business' search engine optimization. If used right, your business can jump to the first page of the search engine if not the top of the search results page. Thus, making your company appear more professional to potential customers, investors, and even employees.
Bottom Line
A good public relations campaign can transform your business significantly and do wonders on everything else relating to your business. So, whether you are looking to attract new customers, employees, or investors, seeing your company's name in the morning paper or a respected television station is a great solution. Nothing feels as good to a businessperson as seeing his/her company's name in print. The same goes for customers and investors.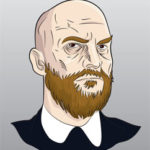 Has worked for many Internet marketing companies over the years, and has contributed to many online publications. If there is a story, he will find it.