Did you know there are bad credit mortgages even if you have a low credit score? Yes, they exist if you know where to find them. If you require specialist mortgage advice tailored to your specific requirements, there are companies out there like Cardiff-based Eden Hawk. Even if you think your situation is unsolvable, speaking to a professional mortgage broker can help you turn things around and take the first step towards securing your dream home.
If you didn't manage to make a few credit card payments or you had been declared bankrupt in the recent past, that might ruin your credit score.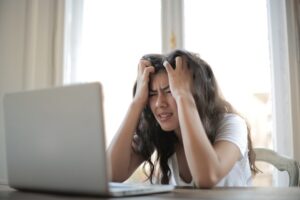 Luckily, even if you have a low credit score and want to buy a home, there is a mortgage available for people with bad credit. Thus, it would be possible to get a mortgage even with a bad credit score. It might seem impossible, but there are still some available options for you. 
 First, you will need to find a bad credit mortgage broker and seek assistance. Besides, remember that if you are on bad credit, taking a mortgage might not be the best move, and thus you will need to ensure you make a sound decision about it. 
Is It Possible to Get A Mortgage with Bad Credit?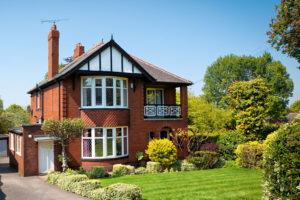 Due to the continuous economic crises, mortgage lenders are continuing to tighten the requirements before issuing a mortgage. More rules are being put in place. Thus, it has a positive impact as it reduces the number of bad credit mortgages in the UK. Fortunately, you can still get a mortgage for bad credit, but you should be ready to make a bigger deposit and incur a high interest rate.
However, you won't enjoy government schemes such as shared ownership since it is not available for those who have been rendered bankrupt in the past six years unless you prove to have a clear credit file with no defaults showing at the moment. 
Besides, to qualify for bad credit mortgages, you will need to have a steady income and be ready to deposit at least 15% of the property value. 
What Is Bad Credit?
Having bad credit means you did not make some payments or were late in paying some utility bills, loans, or a situation where you make a payment past the due date either partially or in full amount. 
Also, if you happen to apply for credit a lot, it can harm your credit score. If you have to pay some cash for legal action, it can also affect your credit score. On the other hand, failure to apply for credit can also harm your credit score since there is no proof of repaying the cash. 
Your credit score is one of the essential factors you can use to assess your eligibility for a mortgage and the extent to which the mortgage lender will be willing to lend you the cash. However, lenders will provide mortgages for those buying homes for the first time even if they have bad debts. You will only go through a similar process to that of making a regular mortgage application.
You should check your credit ratings while starting the process of a mortgage application. You can communicate with your mortgage broker and get recommendations on the consumer credit rating agency to work with. 
What Does Bad Credit Indicate?
The credit score shows your financial history. It is an indicator of whether you pay bills and debts on time or not. It also indicates how many times you have borrowed cash and if you have any missing payments and a county court judgment filed against you. 
Besides, it also shows your current addresses, any pending applications, a record of the companies that checked your credit score in the past two years, and the financial links you have with anyone you share your account with such as a joint mortgage. The moneylender uses these details to assess your reliability as a money borrower. 
Is It Possible to Re-Mortgage If You Have A Bad Credit Score?
If your credit score is continuing to deteriorate since you received your current mortgage, it would be advisable to stick with the current lender instead of getting in a bad credit deal.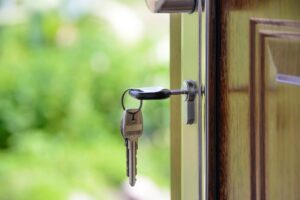 You might find the lender asking for a higher interest rate to re-mortgage you with bad credit, and it remains a viable option instead of going to a new lender. The best option would be to stick with the current lender until your credit score improves. However, if you decide to get in a bad credit re-mortgaging, the process will be similar to making the first mortgage application. However, you will be better since you have some equity that can boost your deposit. 
How to Get Mortgages With A Bad Credit
First, you will need to look for a credit reference agency to ascertain if you have any credit problems. 
 Also, you should ensure you don't make a lot of applications for different mortgages since it will impact your credit rating. 
One way to get a mortgage while having bad credit would be communicating with your current lender and seeing what they offer for someone with a similar credit history. If they don't seem to have a suitable product for you, you can decide to forego it. 
It is also advisable to seek information from multiple mortgages to determine which lender has the best deal. Consider the charges and the interest your amount will attract. 
Final Thoughts
If you a history of bad credit scores, it might make it hard for you to acquire a mortgage. However, it is still possible to access it, but you will have a limited deal of mortgage offers, some of which could be expensive. However, there is a way out for you.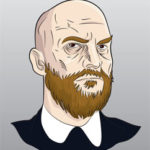 Has worked for many Internet marketing companies over the years, and has contributed to many online publications. If there is a story, he will find it.