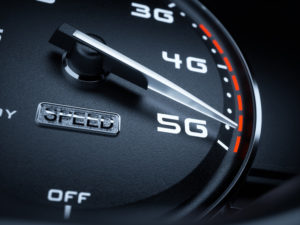 Vodafone also plan to extend these tests to other cities including, Birmingham, Bristol, Cardiff, Glasgow, Liverpool, London and Manchester.
EE who are Europe's largest 4G provider, also plan to be the largest 5G provider with plans to roll out at over 1,500 locations across the UK.
EE are currently trialling live 5G in Canary Wharf and parts of East London with nine 5G trial sites.
EE first roll out will start in London, Birmingham, Cardiff, Belfast, Manchester and Edinburgh.
What are the benefits of 5G?
The main benefit of 5G will be speed. Real world speeds will be around five times faster than 4G at the start with the potential to go up to 10 or even 20 times the speed. This equates to 4g average speeds of 20Mbps compared with 5G starting at 10Gbps.
The second advantage of 5G is the reduced latency which is the time lag it takes to make a new connection. This will be most noticeable to game players and movie streaming with no lag.
The third advantage of 5G is increased capacity, with 5G operating at much higher frequency with larger bandwidth than 4G it will have much higher capacity and lower latency times.
Are there any disadvantages of 5G?
The main disadvantage of 5G is the distance signals can travel will be much less than 4G or 3G. This will therefore mean that there will have to be more cell towers to cover the same areas. During the roll out you are therefore more likely to experience dropouts as you travel around, however most devices will still be able to use 4G as well as 5G.
When can I get a 5G device?
OnePlus the Chinese mobile manufacturer will be debuting its 5G smartphone at the Mobile World Congress (MWC) show in Barcelona this month.
Visitors will be able to experience the capabilities of 5G gaming on the prototype.
This futuristic phone is expected to be launched in the UK in May this year.
Samsung are also planning to show their Galaxy S10 at the show in Barcelona.
LG have also indicated it will launch its first 5G capable smartphone at MWC this month.
One notable absence from this list is Apple who have yet to indicate if they will have a 5G capable phone in 2019. At the present time it looks like it will be 2020 before they adopt this new technology.
Going forward with 5G
With the roll-out of this technology it could spell the end of the fixed line for many home broadband users. You would need to be in a good signal area, but the capacity and speed of 5G would be far superior to phone line and fibre connections.
Only time will tell but the race for 5G connectivity is on and should be with many of us later on this year.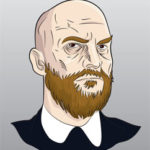 Has worked for many Internet marketing companies over the years, and has contributed to many online publications. If there is a story, he will find it.