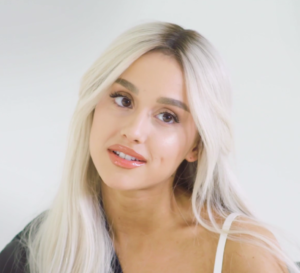 The Los Angeles' Staples Centre was home to the 2019 Grammy Awards and Ariana Grande is one of the artists who won. Others include Childish Gambino, Cardi B, Jay Z, and Beyonce. Ariana has won her first Grammy shortly after having a feud with the producer of the show. She won the Best Pop Vocal Album for 'Sweetener.' The studio record has some top hits such as 'Thank you. Next.' and 'God is a Woman.'

The Best Pop Vocal Album Category
Others in the same category included Kelly Clarkson for 'Meaning of Life,' Camilla Cabello for 'Camila,' Taylor Swift for 'Reputation,' and Pink for 'Beautiful.' The Recording Academy announced Ariana's 'Sweetener' as the winner of the Best Pop Vocal Album category shortly before the show. Reports suggest that they announced several other winners ahead of the show.
She was first supposed to perform at the Grammys but pulled out after her disagreement with the Grammy's producer. A few days before the Grammys, Ariana confirmed that she would not be attending the ceremony because she and the Grammy producers had disagreements about her set list.
The pop singer wrote on her Instagram "I know I'm not there tonight (trust, I tried and still truly wished it had worked out tbh) and I know I said I try not to put too much weight into these things … but … this is wild and beautiful. Thank you so much." She later posted pictures of herself in a beautiful strapless gown.
The Feud
Shortly before the Grammys, Ariana did not have a feud with her ex, although she did have a feud with the Academy regarding lying about her reasons for not attending the ceremony. The producer Ken Ehrlich had said that it was all due to the fact that they could not organise her set on time. Grande took to her social media platforms to explain that her reasons were different. According to her, she can 'pull together a performance overnight.' She went on to accuse the producer of attempting to stifle her creativity. Grande accused the Grammy organisers of trying to play games and asked Ken Ehrlich to stop lying against her.
"I offered 3 different songs, it's about collaboration. It's about feeling supported. It's about art and honesty. Not politics. Not doing favours or playing games. It's just a game y'all. And I'm sorry but that's not what music is to me," she posted. All this comes shortly after Grande released her album 'Thank You, Next.'
The 61st Annual Grammy Awards was a colourful event. Some of the artists that attended include Kendrick Lamar, Dolly Parton, Young Thug, Post Malone, Alicia Keys, Jenifer Lopez, and Dua Lipa. Michelle Obama also made a surprise appearance. Michelle Obama highlighted the significance of all types of music to any society. The various genres available shows us that every music matters. It is a shame that Ariana Grande could not attend but her win is certainly something to celebrate.
Shirley Mist has been involved in fashion and design for many years. She has also written extensively for many online publications. She currently writes for The Tribune World and is a valued member of our team.