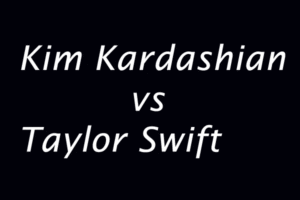 Who Has More Dough? Kim Kardashian or Taylor Swift?
Kim Kardashian and Taylor Swift have been hot topics on celebrity news sites for many years. There's a huge rivalry between them that the fans love to get in on. The complicated drama revolves around a stormy history between Kim's husband Kanye West and Taylor Swift. The first shots in the war between the celebrities are often traced back to Kanye's explosive appearance on stage when Taylor was receiving an award. Fans of Swift accuse Kanye of stealing the show from her and ruining her special moment while fans of the Kardashians say that Swift deserved it and there's a complicated back story that needs to be understood to see why Kanye did what he did.
Rather than get into this drama, let's look at the net worth of both Kim Kardashian and Taylor Swift, as well as evaluate their respective businesses. This will hopefully help fans to work out who is more likely to continue to be successful. As we all know, there's that old saying, "Money talks and *bleep-bleep* walks…"
Kim Kardashian's Business Empire
Kim Kardashian is an American Reality TV star, model, entrepreneur and spokesperson. Her total net worth as estimated in 2019 by popular celebrity sites is $350 million. She earns about $100 million per year from her KKW Beauty Line of fashion products and accessories. She also makes a tidy royalty from the mobile game she helped develop, based on her life, titled Kim Kardashian Hollywood. The popular mobile games has been downloaded 60 million times. The rest of her money is made from endorsements, appearance fees, her reality TV salary (which is now about $500,000 per episode) and her paid Instagram sponsorships.
Kim's wealth sky-rocketed during the last 10 years. She started off with a paltry (at least by celebrity standards) $10 million in 2009 but by May 2019 she had achieved her current wealth of $350 million. It is expected to rise even higher in the coming years.
It's not known exactly how much money Kim Kardashian earns per year but it's anywhere between $80 million and $200 million, depending on how much money she can make on endorsements.
Taylor Swift's Music Career
Taylor Swift's net worth is about $400 million and she earns about $150 million per year. Swift mainly makes her money from album sales, touring, merchandise and to a lesser extent endorsements. She grew up in Nashville, Tenessee and was heavily influenced by the American country music scene and considers herself a country-pop songwriter.
Some Taylor Swift fans say that her income is more stable than Kim Kardashian's, as it relies on her touring and making music, which she loves doing and is not going to give up any time soon.
Taylor Swift has performed with popular artists such as Justin Bieber, Faith Hill and John Mayer. She has won a total of 8 American Music Awards, 8 Grammy Awards and even 6 CMT Music Awards. On top of all this, she has been a film and television star, in popular shows like CSI and the Hanna Montana film.
So Who Has the Most Money?
If you're just going to look at the money, then you can see that Swift has more money banked up than Kardashian. Swift also has a more stable income, as she makes an average of $150 million per year while Kardashian's fluctuates significantly. But really there's not much difference between $350 million and $400 million. It might be prudent to look at some other factors to help decide who is more likely to be successful in the future.
For a start, Kardashian is a more diverse investor than Swift. Kim has her business empire spread out in many different assets, so even if she does badly in one area, she will have others to fall back on. For instance, even though Kim makes most of her cash through her fashion and accessory business, she is also a property developer and does very expensive endorsements for companies and corporations.
Likewise, some argue that since Taylor Swift is more of an artist and puts all of her focus on making music and her singing career, her success depends more on how well she is received by her fans. If she ends up making an album that fans do not like for example, that would be very hard for her to recover from. She might be popular now, but this may not always be the case.
Ultimately though, let's leave the fans of Kim and Taylor to battle it out and enjoy the show from the sidelines!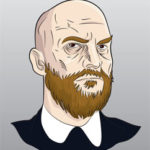 Has worked for many Internet marketing companies over the years, and has contributed to many online publications. If there is a story, he will find it.