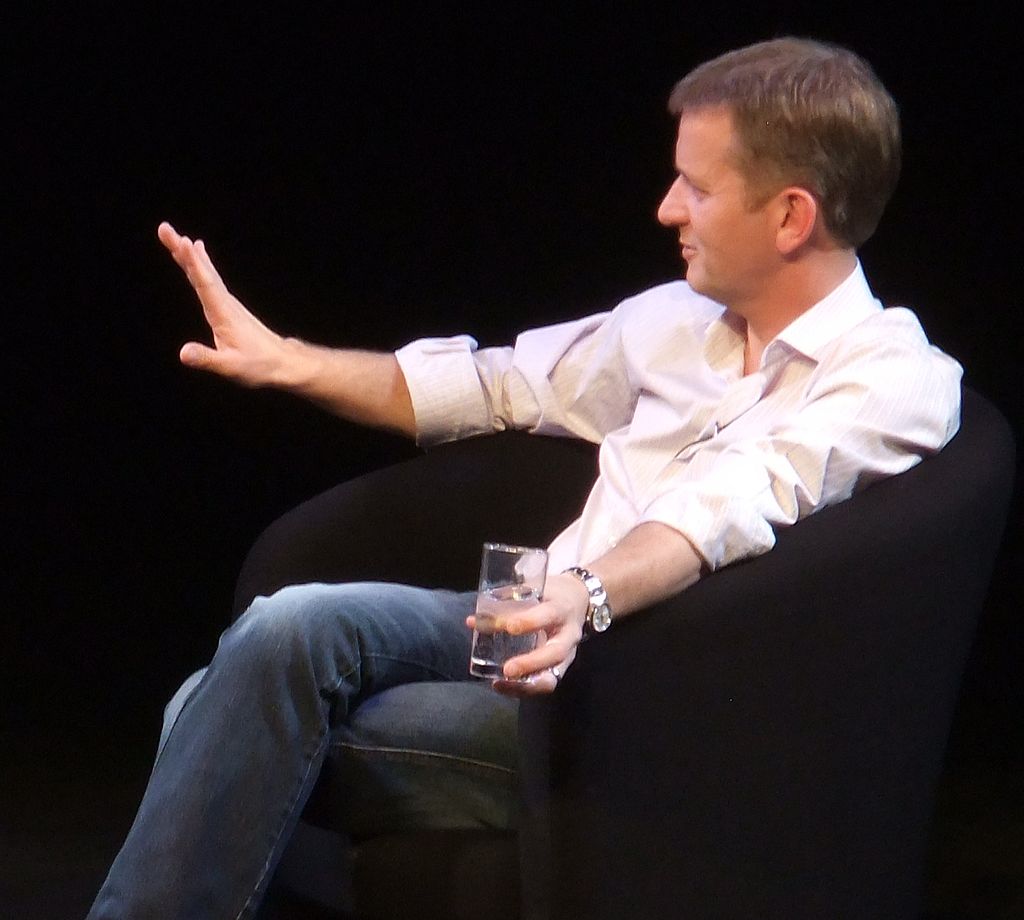 Jeremy Kyle, an English broadcaster, writer and journalist, could receive a 3-million-pound pay-off after his talk show that airs on ITV network was axed, following the suspected suicide of Steven Dymond. Dymond, who was 63 years old at the time of his death, fronted the most popular show in ITV's daytime schedule "The Jeremy Kyle Show." The 53-year-old reportedly set up his media company days before to safeguard his future.
According to The Daily Mail, Jeremy registered his company 'Hales Media Limited' on 14 May, amid worries that he might end up having nothing and blamed for the mistakes after The Jeremy Kyle Show was cancelled on the 15th of May. He gave Victoria Burton, his fiancée, a stake in the new media company. The claims came after Kyle broke his silence on Dymond's death, explaining that he was devastated' when he heard the news.
Kyle shared a statement with the Sun saying together with the production team he has worked with for more than a decade they are totally devastated by the news. Their thoughts and condolences are with Dymond's family and friends during this tragic time.
The Jeremy Kyle Show Cancelled
The chief executive officer of ITV', Carolyn McCall, made an announcement saying that the programme had been permanently cancelled after the tragedy. She added that given the gravity of events that have occurred recently, they have made a decision to stop producing the British talk show. The programme has had a loyal fan base and a dedicated production team, that has been producing all the episodes since 4th July 2005, but now the time has come for the show to end. She concluded by saying that their thoughts and condolences are with Dymond's friends and family.
Dymond appeared on The Jeremy Kyle Show early March, together with his partner. He was left feeling humiliated and dejected after he failed a lie detector test (polygraph) on the episode. One of the audience members reported that Dymond fell to the floor while crying after the test, and went on proclaiming his innocence.
Dymond Distraught After the Polygraph Results
Carl Wolley, Dymond's son, stated that he was very worried and upset when he saw the incident on the show. He called his father and he was distraught because the relationship had ended. Dymond told the Daily Mail that he had only gone to The Jeremy Kyle Show to clear his name and prove he was innocent, but things didn't turn out as he had expected because of the polygraph.
Dymond was adamant that he didn't lie. He was very upset that he could not make sense in what he was explaining, but he kept on saying that he did not cheat on his partner. He told his son that Kyle really attacked him violently with words. Probably that was when they announced the results of the lie detector test.
Damian Collins chairs the Commons digital, sport, media and culture committee. He spoke out about the decision that ITV made saying that it shouldn't be the end to that matter as he has ordered a thorough review into care provided to guests on reality shows.
Shirley Mist has been involved in fashion and design for many years. She has also written extensively for many online publications. She currently writes for The Tribune World and is a valued member of our team.