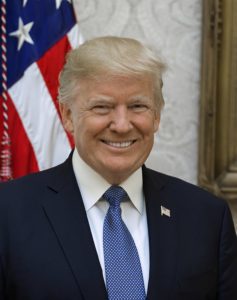 It was in July last year that US President Donald Trump imposed tariffs on China for its alleged unfair trading practices.
These tariffs on $250 billion worth of Chinese products have been imposed. The US Government was also due to increase tariffs on $200 billion of Chinese goods from 10% to 25% on March 2nd
China then responded with $110 billion of tariffs on US goods.
The worlds two largest economies in a trade war have slowed down world economic growth, so an end to this war is vital for economic stability.
There is little doubt that Mr Trump has hurt China, with the Chinese economy slowing down, however the Chinese economy is still growing but it is at its lowest rate for 28 years.
The Chinese economy at $13 trillion accounts for around a third of world growth each year, which makes it vital to the world economic growth. Also, with the growth forecasts of the EU being revised down from 1.8% to 1.1% it will have a knock-on affect which will be especially felt by Germany who are the EU's largest exporters.
Mr Trump has delayed the deadline for increasing tariffs on Chinese goods, citing "substantial progress" in the talks that were to come into force on March 1st.
The market reaction to this was quick with Chinese stocks rocking 5.6 percent.
The market reacted to the news in a positive way, but an extension is not a deal, so there is still a considerable way to go.
If a deal can be reached President Trump said there would be a summit with Chinese President Xi.
According to the book written by Donald Trump "The Art of the Deal" Protect the downside and the upside will take care of itself. "I always go into the deal anticipating the worst. If you plan for the worst, if you can live with the worst, the good will always take care of itself"
Mr Trumps negotiating style my look threatening or outrageous, but Treasury Secetary Steven Mnuchin is cautiously optimistic that they will find a compromise with Beijing.
Only time will tell.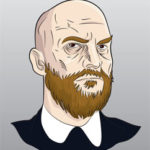 Has worked for many Internet marketing companies over the years, and has contributed to many online publications. If there is a story, he will find it.