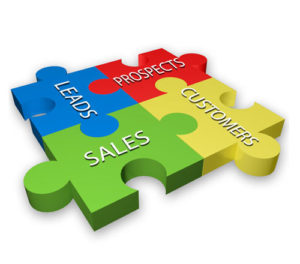 Does your business own a business website? If your answer is yes, then you are already one step ahead of your competitors who lack an online presence. In today, fast-paced world, there is an amazing amount of business that happens exclusively online.
The good news is that even if your company isn't web-exclusive, you can still attract a lot of customers if you have a well-developed business site. However, you need to keep in mind that owning a business website is one thing and getting the most out of it is another thing.
In most cases, companies with an online presence don't know how to use their websites to gain a competitive advantage. So, the big question is; how can you get the most out of your site?
Here are some of the critical things that you need to do that will help you get the most out of your site:
Make It Mobile Friendly
If you are reading this post, there is a high chance that you are doing so on a mobile device. Today, more than 40% of web content is accessed from mobile devices hence the need to optimise your website for mobile devices.
Most of us can accept the fact that there is nothing more frustrating such as a website that doesn't load well on a smartphone or tablet.
If you don't optimise your business website for mobile devices, you face the risk of falling behind and losing business to your competitors since it is quite easy to lose potential clients if you can't reach them where they prefer.
Website speed is also vital to user experience and online conversions. The faster the download the better. According to Google an e-commerce website should download in under 2 seconds. You can use Google own website PageSpeed insights tool to check the speed of your website.
Consider Paid Ads to Drive More Traffic to Your Site
Do you have a website that isn't generating a lot of business for you? Well, it may be worthwhile to consider paid for activity to drive more traffic to it so that you can increase your chances of landing potential clients.
You can do this through a wide range of ways but Google Ads and Facebook ads are among the most effective means of driving more visitors to your site.
The good thing about these forms of online marketing is that they are highly measurable. You can set your goals and measure your success over a specified period.
You can also consider doing email marketing to drive more traffic to your site. However, it is essential to make sure that your website is working properly before you start spending money driving more traffic to it.
Implement Onsite and Offsite SEO Strategies
If you have created a website yet you haven't invested in search engine optimisation, then it is as good as nothing. Implementing both onsite and offsite SEO strategies will undoubtedly improve your site's overall searchability and visibility in Google.
You need to remember the fact that organic search is the leading source of website traffic. The other important reason why you need to consider SEO is that it builds trust and credibility which helps you to establish long-lasting relationships with your customers.
Simple SEO strategies such as providing positive user experience, fresh content, and building quality links can ensure that your site ranks better on Google. Investing in local SEO will also lead to increased engagement, traffic, and conversions. One of the leading seo companies in Cardiff RD Internet provide a full range of Seo services to companies throughout the UK.
Use High-Quality Photographs
Today, the internet is a massive visual environment. Therefore, if you are using photographs on your site, it is critical to ensure that they are of good quality and fully optimised for the web. You have to remember this fact especially if you run an online store or gallery.
High-quality images play a critical role in determining whether a potential buyer proceeds to make a purchase or not. Instead of posting those low-quality images, make sure that you get high-quality professional photos that will show your product in the actual environment where it is going to be used.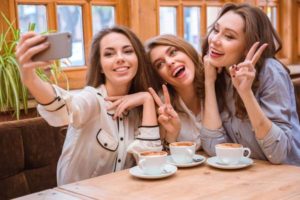 If you don't optimise your images for the web, they may hurt your site's loading time which might drive visitors away.
You should also ensure you have the rights to use any image, so if you have not taken the photo your self you will need to buy the image from an online stock image provider such as Abobe,  Istock, or canstock. You can not just take images of the web without permission.
Perform Keyword Research
Do you know what your target audience is looking for? What are their primary concerns and how do they search for potential solutions online? This is what makes keyword research important since it keeps your ears to the ground.
If you ignore keyword research, you risk falling out of touch with your target audience. Keyword research isn't just about SEO. It serves as the foundation for all other types of digital marketing strategies.
There are many keyword research tools you can use, the best know is the Google keyword tool contained in Google Ads, which will show you monthly search volumes. You can also use tools such as Soovle which scrapes keywords ideas from Google, YouTube, Bing and Amazon.
They determine what your business is known for and make everything much more efficient. While conducting your keyword research, make sure that you target both the short and long tail keywords to enhance your visibility.
You should also understand how hard a keyword is to rank and use SEO tools such as SEMrush to understand your target audience and figure out which keywords you need to target.
Don't Ignore Your Google Analytics
Google Analytics is a free tool from Google that helps you gather important web data from your business site that can help you improve. This tool helps you to know how many people are visiting your site, how they found your website, how many pages they visited and even how long they spend on each page.
All this information is crucial when it comes to making critical marketing decisions. You will know the areas that you need to improve on and what you need to do to attract more visitors to your site.
If you don't have Google Analytics on your business site, we highly recommend that you should talk to your web company to add it.
If you implement all of the above you should be well on your way to getting a good online visibility and increasing sales and enquires for your business.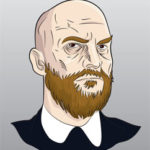 Has worked for many Internet marketing companies over the years, and has contributed to many online publications. If there is a story, he will find it.