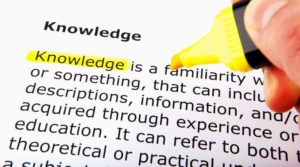 In the UK, there were about 5.6 million small and local businesses at the start of 2018 which are considered by many as the backbone of the UK economy. Small and local businesses create jobs, open markets, and encourage innovation and competition on a smaller scale but just as important as multinationals. However, unlike multinationals, small and local businesses aren't getting as much help with their internet marketing strategy.
But small and local businesses need a successful internet marketing strategy as much as larger scale businesses, so here is a small list of tips to optimize your internet marketing strategy to reach and engage with your audience as a small or local business.
Be present on social media.
Use Facebook, Instagram and twitter possibility of content creation and interaction with client and prospects you can not only respond to reviews and problems but also be more present in the mind of prospects and customers.
Use live videos and stories to instil urgency in the mind of customers to engage with you, and create content that feels more personalised and natural than a multinational. Take advantage of the fact that you are a smaller scale business and can, therefore, show more of the behind-the-scenes of your business. Contact micro-influencers to broaden your audience and propose affiliate or referral programs to measure your return on investment more easily.
Geo-tag your posts on social media so your customers and prospects can easily find you. By showing where people interested in your business can find you, you promote not only your place of business but future events happening at this location while having a physical presence recognisable to your audience.
Personalize your email marketing, depending on the activity of the customer on the website by tracking purchasing activity for example, the specific market segment from which they're from, with only products or services that this specific customer will find interesting. Keep them short and clear, creative enough to be memorable with a clear call-to-action button.
Geo-market to gain more audience. As a local business, you might not have a recognisable enough presence for prospects to actively search you, geo-fencing location-based service, that notice or offer information or promotions to someone passing by is a great tool to broaden your customer base and even steal prospects from competitors. By doing so you can capitalise on micro-moments when prospects aren't specifically searching for a business but for a general query with a response near them.
Voice Search
Optimise for voice search. Voice search has increased significantly since 2018 to the point where it is expected to account for 50% of all searches by 2020. Whether your customers or prospects are using smart speakers such as Amazon's Alexa or Google Home, or directly on their smartphone like Siri or the Google Assistant, these questions are said in a more natural and specific language than in written queries.
In that sense, it is crucial for your business to optimise your response with long-tail keywords to deliver better, targeted content, in the objective to improve your click-through rates. An advantage you have as a local or small business can be shown in the way you respond to voice search in a more personalised and conversational way than multinationals, to become closer to your customers.
Create native ads to interact with your customers in a more personal way, post blogs resolving a problem found in customer's review, post on affiliate blogs or find a forum to broaden your audience while linking them back to your website and social media.
Interact with your audience through polls, quizzes, contests or online voting to make them feel like they are part of your business' creative process, as a small or local business, interacting with prospects and customers builds a positive brand image.
Visibility in Search
Make sure your website is fully optimised for the keywords your customers are typing in to find your products or services. You may have a fantastic website, but if know one see it, it can not produce leads or enquires for your business.
Paid advertising
Using paid advertising such as Google Ads, Bing Ads or Facebook Ad will generate enquires almost instantly, but you need to have it setup correctly so you can track which ads and keywords convert to enquires and which don't.
Whatever form of internet marketing you use for your business you need to track the results so you focus on what is working for your business.
Software platforms such as Web Fingerprints allow you to monitor website rankings and integrate with Google Analytics and Google search console so you can see where you are getting traffic to your website. This monitoring platform also links with Google Ads, Facebook, Linkedin, YouTube and many more social platforms, so, you have the full information you need to run a successful online campaign.
Don't be like the successful United States merchant John Wanamaker who's famous saying was "Half the money I spend on advertising is wasted; the trouble is I don't know which half.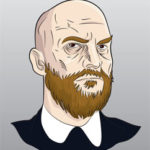 Has worked for many Internet marketing companies over the years, and has contributed to many online publications. If there is a story, he will find it.