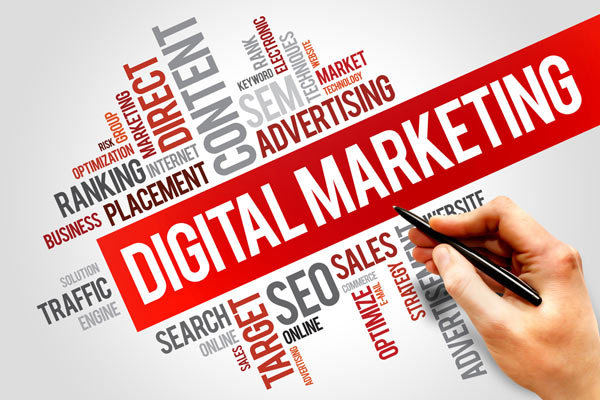 Would you like to have a successful website? Then you must be prepared to develop an effective strategy, act upon it and be consistent… otherwise, you're up for a challenging struggle. Here's a key secret of Internet marketing: it involves a LOT of work behind the scenes that aren't always obvious to website visitors. Are you prepared to do what it takes to rise above the competition and secure a leading position?
What it takes to make internet marketing effective
Putting in place the right internet marketing strategies in place will give you the best chance of success online, however running a popular website involves having a lot of different considerations that will change depending on your niche, your business goals and your monetization plans. You need to stay informed and work hard if you hope to succeed in this field. If you're just getting started, this article will point out the key tactics you should implement in order to succeed at Internet Marketing. We will cover the different types of online marketing so you have a good overview of the types of digital marketing available. The first think to consider is your most important asset, your website.
Develop a well design website that looks good on all devices
No matter what is your particular approach to Internet marketing, it will likely revolve around having a website. While social media is absolutely important in this day and age, you can't possibly succeed in the long term unless you invest in building your own presence online. This will invariably boil down to creating a website that will be the focal point for all efforts you make.
Since you have to effectively develop a website and because it's a cornerstone of your business – you have to make sure to put forward your best effort. This involves having excellent web design, as well as making sure your website works as intended in just about all modern devices, from smartphones and tablets to laptops and desktop computers. It also involves making sure the website has a fast and flawless performance since this is now a key concern of internet users as well as search engines.
 Make sure to adopt best practices of search engine optimisation
Once you have published your website and made sure looks good and loads fast, you should turn your attention to making sure it's aligned with the best practices of search engine optimization. This involves doing both onsite as well as offsite optimization of all your pages, in a way that solidifies your brand and clearly expressed what your website is about.
You should get started by doing a bit of keyword research to understand what are the most relevant and profitable keywords that internet users are searching related to your field of activity. After doing some research, you'll understand which keywords should be the cornerstone of your content strategy; the next step involves optimizing your content towards those keywords.
When it comes to onsite optimization, you should make sure to feature your target keywords prominently on essential page elements such as the title tags, headers, image alt tags as well as the actual content. You want to make sure to develop separate pages for each of the main keyword you'd like to rank for, as well as paying close attention to how these pages connect to one another through internal links.
When it comes to offsite optimization, you have to develop a strategy that allows you to increase the influence of your optimized website pages by arranging as many external pages as possible to link there. This will involve many possible strategies, from building satellite websites, developing social media profiles, reaching out to influential websites to arrange guest posts, getting popular websites to mention your brand, and many other tactics; this is an area where you can really get creative – and you really have to, if you hope to outperform your direct competitors.
Consider setting aside a budget for paid advertising
While you can truly build an online empire just by networking and publishing stellar content that is both original and useful, this process will invariably take time. If you're looking to get results fast, you should be prepared to invest money in advertisement. There is an old saying in internet marketing: you pay for your success with money OR time.
If you think out of the box and invest both time AND money into making your website grow, then you will be in the best possible position. So, make sure to set aside a budget to buy advertisement spaces online (Google ads, Bing ads, Facebook advertising, Instagram, etc.) and keep experimenting regularly with different sources of traffic.
This will require a learning curve that typically involves losing some money until you start making some money; be prepared, and think of all your advertising costs as an investment in your education. Make sure to keep learning from your failed experiments and refining your ads though, otherwise you'll just be throwing money down the drain.
 Email marketing still works… and this is why it matters
"The money is in the list" is another mythical adage of internet marketing, and the list is, of course, a mailing list comprised of relevant contacts who have willingly shown interest in what your website has to offer. While some people think this technique is now a bit outdated because everyone is on social media and no one pays attention to their email anymore, this is a huge mistake.
Email marketing still works, and fortunes are still being made around it; everyone who believes it's a useless tactic simply is failing to engage their audience appropriately. So do yourself a favor and make sure to start building a list of emails from visitors who could become potential clients, and works towards warming up that list with regular messages until you have turned their attention into a burning desire to buy your products and services.
Affiliate marketing can help your internet business flourish
If your online business model revolves around selling a product or service online, you may want to consider setting up an affiliate program. This is simply an arrangement where you allow internet marketers to promote your goods in your behalf, in exchange for getting a commission from all the business leads they directly generate.
While it may sound a bit counter-intuitive to cut down your profit margin by sharing your revenues with third parties, the truth is affiliate marketing can help multiply the buzz around your website, which could lead to massive success on a much shorter time-frame that you possibly be able to achieve on your own.
Maintaining a good blog is essential to your online growth
Having a proper website in place is essential, but it's not nearly enough in this fast-paced digital age. You should also consider setting up a blog and publishing content regularly about the latest relevant topics. This will both convey a dynamic image that will be appealing to potential clients, and it's also a great source of additional traffic as well as an excellent way to scale up your content marketing.
 Work towards become an authority in your area of business
Guest posting is one of the most effective ways to amass authority on the short term and improve your search engine optimization, by tapping on relevant audiences who are already connected to websites related to your field of activity.
You will find there are many good reasons why you should keep working towards being perceived as an authority in your area of business by networking towards being published in relevant, authoritative websites. While doing this, you want to focus on quality rather than quantity, as a single feature in a flagship website related to your niche can be more beneficial to your brand than hundreds of links from average websites.
Consider organizing contests (customers love contests and giveaways)
When you're looking to create a strong presence on social media for your brand, organizing contests can be one of the most effective strategies – even more so than buying ads.
Everyone loves contests and giveaways, and you can get massive exposure by encouraging people who are interested in what you have to sell to join a special promotion… whose participation should, of course, involve spreading the word about your brand. While this involves giving away something that you would otherwise be looking to sell, it can prove a very successful investment if you plan everything correctly.
Monitor all results closely so you can keep improving
You'll be doing a lot of different activities as part of your internet marketing strategy, and most of the results will invariably come from a small portion of your efforts; you may recognize this as the 20/80 rule. In order to leverage your results, you want to always keep looking for the things that get the best results, so you can scale up on those specific tactics.
This involves setting up a good traffic analytics package to monitor your visitors and optimize your efforts. One of the best available packages is Google analytics, and it's actually free… but it's actually useless unless you consistently take the time and effort to peruse the available reports, looking for bits of information that you can learn from (and act upon) to keep advancing your cause.
The best way to make internet marketing effective?
To keep your internet marketing effective, you should keep it consistent and focus on quality rather and quantity and be active in your niche. If you do not have the time to do this your self you could use a professional internet marketing company such as Pinnacle Internet marketing who are a specialist Seo company based in Cardiff, who have gained thousands for first page position for their clients.
If you want to do it yourself then you may want to take an internet marketing course in which case take a look at the one done by Brian Dean.
Always keep your website content up to date and fresh
Last but not least, you should not forget about working on your website regularly. This involves keeping all the available information fresh and up to date, as well as making changes occasionally to show you're active in the field. While you won't have to update your main website with the same frequency as your blog, you should still make sure to convey an active impression to your reader by regularly adding new pages and tweaking your design.
Your website is the most direct reflection of your business online, after all… so you should make sure to spare no efforts to ensure the image you project is very professional and authoritative. This is how you will keep growing and prospering as an Internet marketer; it won't be easy, but it can be extremely rewarding and profitable if you are prepared to do the work.
Good luck with your online marketing it can be a great journey if done correctly.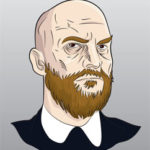 Has worked for many Internet marketing companies over the years, and has contributed to many online publications. If there is a story, he will find it.