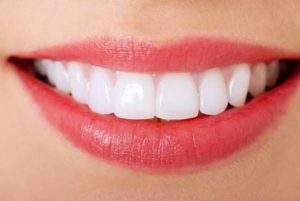 Your smile is considered part of your personality; thus, it has been everybody's dream to have that perfect smile that dazzles everyone you meet. Your smile is part of the impression you leave on people. Imperfections that may cause your smile to be less than perfect can be taken care of through cosmetic dentistry. Cosmetic dentistry refers to any dental work done to improve the appearance of your mouth.
The latest trends in cosmetic dentistry to give the perfect smile:)
Some of these procedures include;
Teeth whitening
Teeth whitening is certainly the most efficient and fastest way to change your smile. Over time the colour of your teeth dulls and fades naturally however, activities such as smoking cause your teeth to be more susceptible to teeth discoloration. Teeth whitening involves bleaching the teeth, this can either be done by a dentist or you can purchase a kit with bleaching trays from the store. When done by the dentist, two appointments are all you need for the procedure. The fact that just a little time is required for the procedure causes it to be among the most sought cosmetic dentistry procedure.
Dental veneers
These are thin shells made from materials such as porcelain. They are custom made and designed to cover the front side of your teeth. On the first appointment, the dentist makes a model of your teeth which acts as the basis of the veneers. The technician then uses the model to make your veneers, once the veneers are ready, they are bonded to your teeth, however, before the bonding, the dentist needs to prepare your teeth to ensure you get the desired result. Normally, the veneer is fitted over your teeth on another visit to the dentist about two weeks after the first appointment. Apart from porcelain veneers, there are also veneers made from resin, these veneers do not require a second appointment, they are shaped, made and fitted in one session.
Dental implants
Dental implants are surgically positioned metal frames into the jawbones, the dentist then mounts replacement teeth etc onto these frames. Since the implants are fixed to your jawbone, they offer stable support to artificial teeth, dentures, and bridges that are placed on the implants ensuring that they do not shift in your mouth and thus feel more natural.
In order to be fitted with implants, it is necessary that your gums be healthy and that you have enough bone to offer support to the implant. Once they are fitted to your jaw, oral health is of utmost importance, accompanied by regular dental visits.
White braces
White braces are made from ceramic the white colour makes them less noticeable as only the wire between the teeth is visible. This may improve your confidence during treatment. You will need to avoid hard or sticky food that may cause breakage during the treatment period. It is important that you brush your teeth after every meal, this will prevent decay and stains. The white braces can be stained just like your teeth, however teeth whitening treatments will not work on your ceramic braces and could actually result in damage of the braces.
Clear Braces
Clear braces are made from clear plastic aligners. Clear braces are also called invisible braces, this is to say that people will rarely notice your braces. They are especially good for adults who need oral care, traditional metal braces are too conspicuous and many adults were not ready to wear them. Clear braces are great in that they are able to align your teeth and you don't have to go through the stigma associated with wearing metal braces. Clear braces are changes after four weeks.
Invisalign Braces
These are transparent aligners used to shift teeth into their proper place. They are generally worn for not less than twenty-two hours a day and changed after every two weeks. Just like clear braces, they are hard to detect. The transparent retainer of the Invisalign braces is unnoticeable. Invisalign braces are easily removed for the purpose of eating and brushing. They are used to treat a wide range of cases as long as the cases are not too severe.
The advancements in cosmetic dentistry over the last few years have been significant and now everyone can get that perfect smile. One of the leading Cosmetic dental service in Cardiff is Birchgrove Dental Practice who provide all of these services.
Before you decide on the person you want to provide these services you should ensure they are registered with The General Dental Council which is the organisation that regulates dentists and dental care professionals in the UK.
Look after your teeth as they have got to last you a lifetime.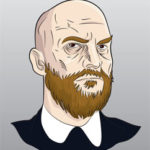 Has worked for many Internet marketing companies over the years, and has contributed to many online publications. If there is a story, he will find it.