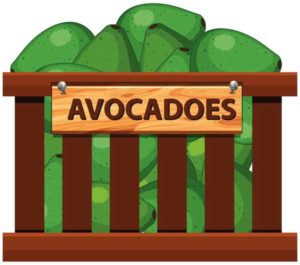 An Avocado grower has issued a recall alert to at least six states that they could be contaminated with the bacteria listeria monoctogenes.
Henry Avocado Corporation has voluntarily recalled avocadoes sent to six sates due to positive test results taken during a routine government inspection.
What to look for
Avocadoes with the sticker "Bravocado" are conventional avocadoes have been recalled.
Organic avocadoes with "organic" and "California" stickers on have also been recalled.
The states affected include Arizona, California, Florida, New Hampshire, North Carolina and Wisconsin.
The bacterium Listeria monocytogenes causes an illness called Listerioses, which can cause serious symptoms and even death in certain groups of people. For the majority of people who become infected they might barley notice the illness, however those groups at risk can be severely affected.
The high-risk groups include:
The elderly, new-born babies, pregnant women and people with weakened immune systems, such as those suffering from cancer.
Listeria can infect many different parts of the body such as the brain, spinal cord membranes or the blood stream.
Listeria Symptoms
The symptoms of Listeria are likely to last between 1 to 3 days and include;
Fever, Muscle aches, flu-like symptoms, Nausea and Diarrhea.
Symptoms of listeria can occur after a few days of eating contaminated food, but can take as long as 30 days or more before signs and symptoms begin.
Listeriosis is estimated to kill around 260 Americans per year and can also lead to septicaemia or meningitis.
What should you do?
For most people a mild listeria infection does not require any treatment, and you may just have the classic food poisoning symptoms of vomiting or diarrhea.
However, if your symptoms get worse then you should consult your doctor who can advise you on the best course of action.
Listeriosis can be diagnosed by a simple blood test or Urine test, and treated with antibiotics.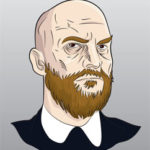 Has worked for many Internet marketing companies over the years, and has contributed to many online publications. If there is a story, he will find it.