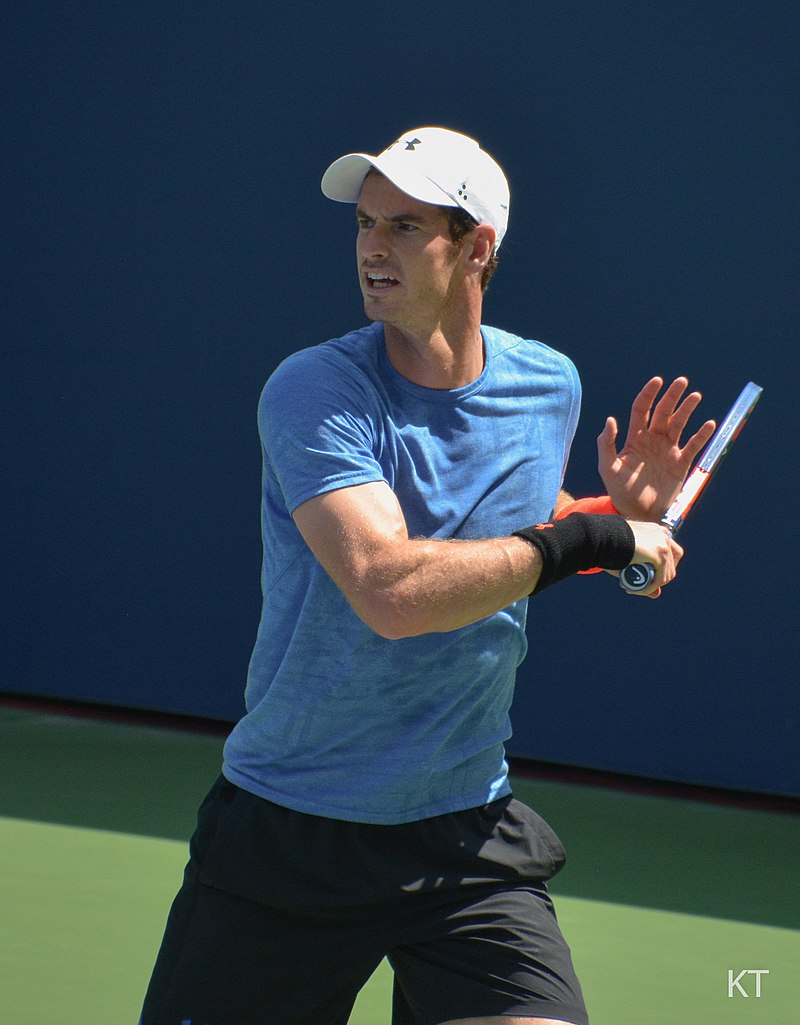 Although it's been over two years since the honour was bestowed upon him, tennis ace Andy Murray has now officially received his knighthood at Buckingham Palace.
The honour, which he was quoted as saying he's "very proud" to receive, is officialised ahead of Sir Andy Murray's injury-induced plans to retire after the Wimbledon this year. It's not very clear if the three-time Grand Slam winner will even participate in the upcoming tournament, in London, but the knighthood likely goes a long way to negate any disappointment in the possibility of missing out on one last opportunity to add to his already decorated career.
The Scotsman indicated not to feel any pressure to return to the game, for which he received his knighthood (services to tennis and charity), although his mother believes her son harbours a cautious optimism about getting back into the arena. Rehabilitation continues after successful hip surgery.
While the Dunblane expressed his wishes that his children Sophia Olivia and Edie could have come along to the ceremony, the prestige to be recorded in the history books will most certainly make for a great gift for them, one day when they can fully comprehend the magnitude of the award, making for perhaps the greatest embellishment anyone could ever add to a glittering professional sporting career.
Proceedings went ahead as the Prince of Wales handed the award over to Sir Andy at an investiture ceremony, this of course after his naming in the Queen's New Years Honours, back in 2016, following his second titles each of the Wimbledon and Olympic gold. It was perhaps the 2013 summer which makes for his career-defining moment, when he put an end to the 77-year drought for Wimbledon, men's singles British champion. Murray also defended his Olympic crown that same year, going on to close the year out as the number one ranked men's tennis player in the world and bagging his third BBC Sports Personality of the Year award.
His wife and parents were in attendance and the 32-year-old noted how nice of a day it was to spend with family.
Andy's justifiably proud mother got in on the action too, taking to Twitter to post a mock-up photo which featured Sir Andy as King Arthur, drawing his racquet from the stone, instead of a sword.
Coincidence probably made the ceremony a great way to celebrate his 32nd birthday and the ceremony also featured Chris Packham, with the broadcaster awarded a CBE for services to nature and conservation, as well as Philip Pullman, whose knighthood was for services to literature.
Fans from across the globe will undoubtedly be holding their collective breath to be able to witness the star in action one last time, with the commentator making reference to a certain Sir Andy Murray, of course.
Shirley Mist has been involved in fashion and design for many years. She has also written extensively for many online publications. She currently writes for The Tribune World and is a valued member of our team.