A range of systems currently exists for customers requiring a new or refurbished flat roof. Yet flat roofs have a high failure rate – just look at a recent example in a school in Wales. According to a recent article, a school in Swansea required a flat roof replacement valued at £250,000 after the first one failed within a 15-year window and outside of its guarantee.
According to Paul Chapman, a senior manager at Strandek, fibreglass roofing specialists, many customers choose flat roofs on the basis of cost and aesthetics without understanding the full implications. This creates several problems when considering the lack of standards in flat roofing. Simply choosing the cheapest flat roof is a recipe for disaster. Flat roofs are notorious for leaking and when they do leak, it's often slow and hidden until water ingress has seeped into AND compromised woodwork, insulation and structural decking. This usually means the roof has to be replaced and a new system installed.
How to avoid a flat roof leak – and replacement
Flat roofs should, however, last many decades – a minimum of 30 years and in some cases 50 years. More often than not, customers should choose a system like fibreglass that's designed to withstand foot traffic, ladder placement and other impact.  As such, Paul Chapman offers 5 key tips for anyone considering a flat roof:
Warranty: each flat roof should come with a comprehensive guarantee, ideally 20 to 25 years
Insurance backed guarantees: these are 10 years, are backed by 3rd party bodies and are subject to regulation by the Financial Conduct Authority.
Proven lifetimes of many decades: customers should check how long the company has been operating for and compare that to the projected lifetime of their flat roofing installation
Insurance: does the company have public liability insurance?
Accreditations: reputable roofers will have a range of certifications regulated by third-party schemes.
If you follow the above steps you should get a flat roof that will last the test of time.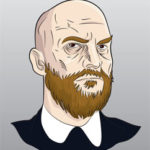 Has worked for many Internet marketing companies over the years, and has contributed to many online publications. If there is a story, he will find it.