It is never a complicated task to transform your upstairs space into a great and useful place. If you have been looking for creative ways to maximize your upstairs space, this article will be of help. The following are some incredible ideas you can consider:
a) Storage space
There are always these extra items or things that you are not using at the moment. Your upstairs area can be your storage room for these things. Such things include old books, old clothes, old shoes, old tools, old furniture, and whatever is entirely unnecessary in the main rooms. Putting these things in your storage room massively declutters your designated rooms. It also helps get rid of outdated items in the house
b) Library or a study room
This is another purposeful way of using the upstairs space. You can have shelves in the area and fill them with books to create your mini-library. Arrange the books neatly on the shelves in different categories based on what you love reading. This will not only relieve your stress of how to use that upstairs room but also help create a reading culture. Have a cosy chair: a small study table, and stationaries placed in this room to get your reading game going. You can also have a throw blanket in this room for cold days.
c) Guest bedroom
How about using that upstairs space as a relaxing place for your guests? Put a bed and a few things upstairs to convert it into a bedroom for your guests: a chair, a drawer, toiletries, and a mirror. Spaces Design believe that the addition of a guest bedroom in your home is not only practical, but can also add value to your property. You can add a painting for some décor effects. Play around with the colors of the wall to create a relaxing mood. A little effort to make this room beautiful will ensure comfort for your guest.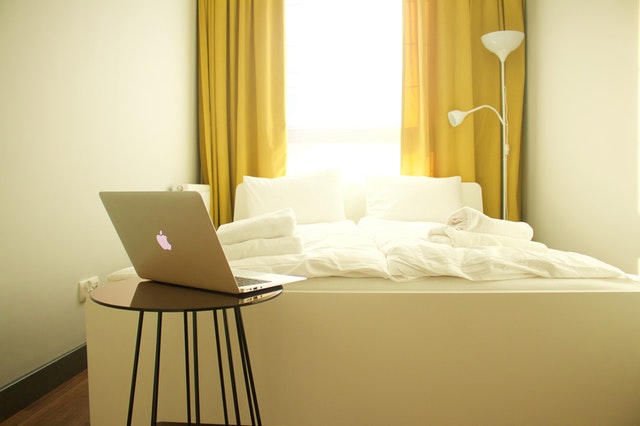 d) Meditation and Yoga Room
If you are interested in doing senses exercises that relax your body but have no sufficient space, the upstairs area can be your room for these exercises. Meditation and Yoga require calm and quiet spaces; therefore, you should come up with creative ways to make sure the upstairs area is conducive for this practice. Ensure there is much space for Yoga exercises, some scented candles, hangings of affirmations on the wall, and anything else that you need for maximum relaxation.
e) Home Office
Your upstairs space can also be your home office. By picking the right furniture, doing some lovely décor, and several devices, you will be able to transform it into a productive home office. On furniture, pick chairs and tables that ensure comfort and efficiency and will not cause a backache. Ensure adequate lighting in this room. You can also add one or two small plants to bring that organic feel into your home office. Lastly, have your personal computer and the devices you need for work rightly placed in the space.
f) Recreation Room
There are several recreational activities you can incorporate into your upstairs room. First, it can be a gaming room where kids, teens, and even adults can enjoy computer games. You can also have board games in this room. To avoid always having to go to the kitchen to get something to eat, you can get smart and have an extra fridge placed in it. Have shelves that can be used to store these games.
g) Studio
The upstairs room can be used as a studio, music studio, recording studio, or a YouTube studio for those who make videos. Ensure you have good lighting, and your studio equipment is well-positioned and placed. Go ahead and enjoy shooting quality videos from the comfort of your home.

h) Creativity Room
If you always have random ideas, you can make use of your upstairs space by using it as a creative room. This will be a place where you go to put down your ideas, write poems or song lyrics, paint or draw pictures if you are a good artist, journal, or do some art and crafts with your kids.
Conclusion
One of the key things to note while trying to see how you can use that upstairs room is always being intentional and knowing what is necessary and what is not. Go for an option that suits you and your style of living. Consider important factors like the size of the family in the house, the cost of revamping that upstairs space, and your desired outcome.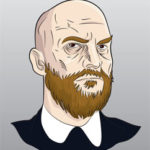 Has worked for many Internet marketing companies over the years, and has contributed to many online publications. If there is a story, he will find it.