With over half  a million residents living there, whether looking for a fine dining experience or simply want to grab a cheap meal at a cheerful hideaway, you will not be disappointed by the variety of options available at Bristol. The city is home to some of the top restaurants and hotels in the country, ranging from five-star establishments to tasty cheap food cabins lined up in the trendy city streets. Whatever eating experience you are looking for, Bristol has something enjoyable for everybody. Here are some of the best places you can sample for an unforgettable eating experience in this historic city.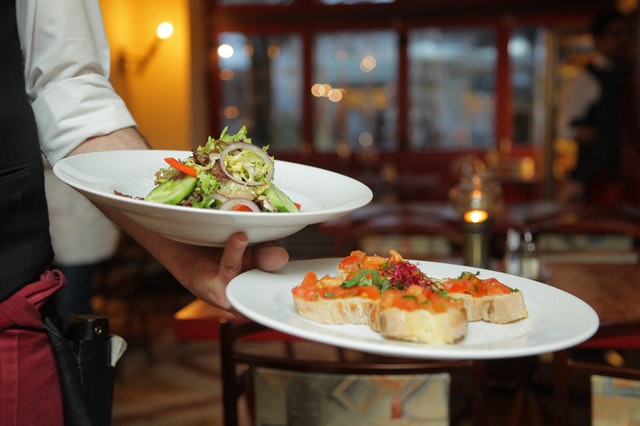 1) Wilsons
Wilsons is renowned for its delicious British dishes that are prepared in a sustainable way. They use every part of an ingredient to produce a wholesome eating experience. The restaurant usually serves a 4-course set menu, with the ingredients sourced from its own market garden. They also serve local wines that are produced in biodynamic and organic techniques.
2) Thali Restaurant 
Indian cuisines are highly rated world over, and it is no surprise that their charm has found its way to Bristol via the Thali Restaurant. This award-winning restaurant mesmerises its guest with simple meals that use local flavours and ingredients prepared using traditional Indian techniques. The dishes are served on one plate, with the end result being a wholesome delicious meal.
3) Rosemarino 
If you are looking for an Italian inspired feast, then Rosemarino is the place to visit. The airy restaurant located at Clifton has won many accolades for its delicious Italian meals. Their menu is produced using local fresh ingredients, and their dishes are also vegetarian friendly.
4) The Olive Shed
The Olive Shed provides a unique eating experience in a relaxed atmosphere. It is located just a stone throw from the watershed. The ideal location of the restaurant means it boasts a splendid view, and it is especially awe-inspiring watching the sunset while enjoying your favourite meal.
5) The River Grille 
The River Grille not only offers rich British cuisines but also a spectacular view of the Bristol harbourside. It is one of the finest restaurants in the city with its spacious, light, and airy dining rooms. They also offer live pianists and live jazz on Fridays and Saturdays.
6) Thai Garden
When looking for a quality and inexpensive Thai inspired cuisine, then the Thai Garden down at the Bedminster in Bristol is where you need to be. They have a wide range of delicious dishes for everyone including vegetarians.
7) Souk Kitchen 
A visit to the Souk Kitchen offers the promise of fresh and delicious dishes inspired by the contemporary culture of the Mediterranean. The hotel sources its ingredients from various destinations across the Mediterranean to provide a unique and unforgettable eating experience.
8) The Lion
The family-run restaurant is all about making guests feel at home. You can enjoy homemade bread, scotch eggs, burgers or risottos among others. Their dishes are mostly gluten-free, and they also have options for vegetarians.
9) Riceminster 
When you want to enjoy the best rice dishes in the city, then Riceminster, which specializes in Spanish and Valencian cuisines will not disappoint. The establishment specializes in street food and catering. Some of their options include seafood paellas, vegan paellas and Valencian paellas.
10) Las Iguanas
Las Iguanas offers cuisines rich in Mexican, Brazilian and Latin America flavours. The restaurant is also customized to give it a Latin atmosphere with its mosaic tables and vibrant colours. Their dishes use recipes dating back to the 16th century, which is a mix of Portuguese, Spanish, and African influences.
11) The Cowshed 
The main theme of The Cowshed restaurant is to serve good British food. They source their ingredients locally to bring the flavour and charm of the countryside to the city. Their menus are simple and uncomplicated, which aims to stay true to the origins of traditional British delicacies.
12) Brown's Bristol 
Before turning into a restaurant, this space was once a museum and art gallery. It has reinvented itself as one of the best restaurants in the city with its British delicacies that are served with a contemporary twist.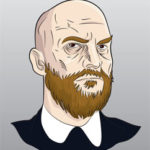 Has worked for many Internet marketing companies over the years, and has contributed to many online publications. If there is a story, he will find it.