Determining what can be done on agricultural land legitimately without planning permission is quite a challenge for farmers due to the complexity of planning rules. The interpretation of these roles varies between regions and among individual situations. You should not assume that you will be allowed to do what your neighbour has been allowed to do.
The team at MS Rubric state that 'It is vital you speak to a specialist solicitor prior to making building changes on agricultural land".
Some exemptions allow you to construct some domestic buildings that support the use of your property. Such developments include domestic outbuildings personal enjoyment of the property owner and those for housing pet animals, bees, poultry and other livestock. It is, however, important to seek professional advice from an architect or a person from the local authority before any developments since rules can apply differently to different sites.
 Summary of What Can be Done Without Permission
 You can perform an erection, extension or alteration of a building on your agricultural land if the project:
Is not on agricultural land with an area of less than half a hectare
Does not involve the extension, erection, or alteration of a dwelling
Is solely for agriculture purposes
Is not the first agricultural building on the land
Does not exceed 75 metres from the nearest part of a group of the other farm buildings
Is more than 75 metres from a neighbouring house
Is not more than 12 metres in height and does not exceed 500 square metres
Is not less than 9 metres from the middle of a road
 Below are some of the structures, extensions and alterations you can freely do if you follow the above rules
 Outbuildings
 You don't have to get permission if you are interested in building a new sanctuary, a distance from your main house. From summer houses to garages, sheds and offices, outbuildings add more fun in the compound, but you must ensure that the building is not more than four metres in height and does not consume more than 50 percent of the land around your main house. You can consult a professional design and construction business for projects that meet all the requirements.
 Swimming Pool
 Having a pool one of the cooling strategies during the hot summer months, plus it also provides a place for family bonding. These benefits can be an encouragement for building a swimming pool in your back yard, and you can easily achieve that even in your agricultural land. You can go ahead and make a swimming pool at your convenience as you are not required to get planning permission.
 Add a Two-Story Extension
 Agricultural landowners now have a reason to smile, as they can now add a two-story extension to your existing property without planning permission. These developments required planning permission in the older legislation, but the recent amendments have changed the requirements for such extensions. The only requirement is that the extension should be more than seven metres from the rear boundary of your property. The best time to take advantage of the new legislation is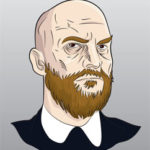 Has worked for many Internet marketing companies over the years, and has contributed to many online publications. If there is a story, he will find it.