Every landlord always desires to have good tenants and to find good tenants. The landlord may use the help of letting agents. This referencing procedure may be tiresome as it involves taking a look into all aspects of a student's life, from income to previous tenancies and even your right to rent a property. Student letting agents can find tenants to move in, complete referencing, inspect or maintain the property throughout the tenancy and more.
They play a crucial role when it comes to tenant screening. It is their experience in this field means that allows them to easily identify problematic tenants just from doing background checks on them.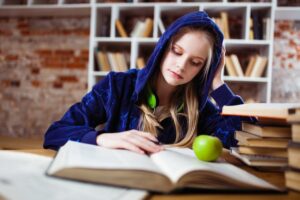 While under screening, you may be asked questions about your employment, where you study, any previous employment, renting history and why you want to rent a particular property in a particular area. These are just a few among the many details that you may be asked to provide by a letting agent. 
This process is all about the agent getting to know you and assessing your suitability for the property you want to rent. Having your documents ready can help you rent a property .quickly. Before you hand out your documents, you need to get the agent's name and contact details. 
1.Reference checks
The agent may ask you to show that you can afford the property and will be a good tenant. The references may be from:
Your landlord may show that you are a good tenant. It can be of great help if you can offer this, especially when the demand for the property is too high. Your new one will much value a useful reference from a former landlord. 
Most employers are happy to offer an employer's reference. This too can help support your application to rent a property. In some cases, employers may even be paying the rent where a tenant is moving as part of a relocation. 
Character reference can sometimes be so persuasive, especially if it is from someone of stature the community such as a doctor, priest, judge, or a well-respected professional.
Letting agents may require you to make a deposit that will cover things like damage or loss of rent due to a tenant's breach of the tenancy terms.
2.Getting a Guarantor
A guarantor is someone who agrees to pay your rent if you don't. You may provide your parents or anybody else in your family to do this. You may be asked to provide a guarantor if maybe you haven't rented before. 
      1.Credit Checks
Letting agents may do a credit check to see if you've had any problems paying bills in the past. They must seek your permission before doing this. If you have a bad credit history, it's best to be honest, and explain the situation. If you fail a credit check and you know you can pay the rent, let the agent know. They might still rent you if you offer to pay a larger deposit or pay the rent in advance. The letting agent should not ask you to pay a fee for a credit check.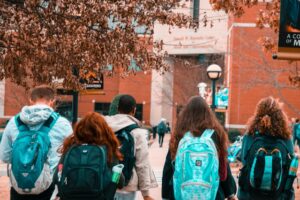 2.Affordability Assessment
Tenants can be like buyers when it comes to the property where they want to rent a more resonant property than their pockets. This is why an affordability test is done by letting agents to ensure that your monthly rent is affordable. You may be asked to provide your bank statements, which provide information on your monthly finances. This will provide information on any direct debits that you are paying monthly. Once the process is over, it will be established whether your income can cover the rental payments.
      3.Payslips
You may be asked to produce three months' worth of payslips if you are a working student. This will ensure that you have money coming in and it is consistent.
     4.Right to Rent
The letting agent has to know that you have the right to own property. They need to ensure that a renter is legally entitled to remain in the country and therefore be able to rent a property. If a landlord fails to do this check, then they might be fined. The agent may ask you to prove your right to rent by providing:
A passport or national identity card. 
A home office certificate or residence permit card showing residing status. 
A certificate of naturalisation. 
The letting agent should make copies of the documents and date them and also ensure that they are genuine with you being present.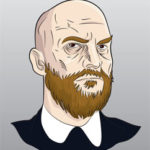 Has worked for many Internet marketing companies over the years, and has contributed to many online publications. If there is a story, he will find it.