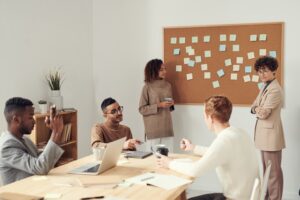 A majority of corporate leaders assume that the mental well-being of their employees isn't something they should be concerned with or even care about as it's none of their business. However, how employees behave, feel, and think can impact communication, productivity, and their ability to safeguard the safety of their colleagues.
Assisting your employees to enhance their mental health is among the crucial steps leaders ought to take to help in enhancing their well-being. When the mental health of your employees improves, so does the health of the entire company. The following is a look at ten ways employers can use to improve mental health in their organizations.
1. In-Office Yoga Classes
Yoga was once a preserve of Hollywood celebrities and spiritual followers, but it has undergone a major demographics change in the past ten years. The last few years have also seen a growth in the locations where yoga is practiced, as it has shifted from the traditional gym to parks and the corporate world where in-office yoga classes are now used to boost mental health. Practicing yoga in the workplace comes with numerous benefits such as stress reduction, boosting morale and energy, and calming the mind and eliminating anxiety. With time, it also promotes better health among the employees while also helping to eliminate cases of absenteeism as the employees become more productive and engaged in their roles.
2. Choosing to Focus on the Positive
Although mental illness is a significant health issue, it's still possible to address it in a manner that will make those suffering from it to feel hopeful, appreciated, and understood. Employees need to be made to feel that there exists a clear action plan and that the people in their lives with mental illness can get better.
3. Speak Candidly About Mental Illness
Learning to treat mental health as a common disorder and not as a taboo that shouldn't be spoken about is the first real step to addressing the stigma that surrounds it. Openly talking about mental health and without feeling ashamed can assist employees and their families in knowing they are not alone in this fight. You can also learn more about this condition by watching videos, talking about your personal experiences, or reading articles online.
4. Create a Mentally Healthy Workplace
Your work environment should make the employees feel uplifted and energized. Studies have indicated that overall wellness, engagement, and productivity will begin to increase once the workers feel comfortable in their place of work. Try to make it as comfortable as possible by incorporating positive features such as plants and natural lighting.
5. Ensure the Conversation Doesn't Stop
Workplace culture needs to be nurtured by keeping the conversation going for as long as possible. Don't expect employees to start talking about mental health after only mentioning the subject in passing. Use numerous opportunities to include this discussion in the daily lives of your personnel.
6. Make Anonymity and Confidentiality a Priority
While mental health and the issues surrounding it may have taken root in the organization, not all employees will be at ease discussing it with their colleagues. And this is more so if they are struggling with suicidal thoughts, trauma, or addiction. Seek to reassure all personnel that privacy is a top concern and that how they use mental health resources will not be tracked or monitored by the company.
7. Include All Your Personnel
Any corporate leader worth the title knows that culture must always start at the very top. What this means is that your staff won't believe for a second that you have a genuine care for their concern unless the executive and top-level managers also get involved in the discussion. Everyone needs to participate in it regardless of their rank.
8. Provide Access to Mental Health Resources
Talking about this issue and failing to provide adequate resources will prove counterproductive. They need to get ready access to as many materials as possible. Get rid of barriers that may try to make this difficult by providing the information in varying formats, e.g., written, video, and audio. Also, try to reduce the number of steps one needs to go through to get this information.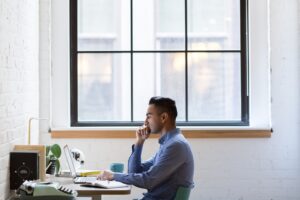 9. Confirm that the Resources Are Relevant to the Subject
Regardless of how much information you make available to your people, it will not be of any use to them if it's irrelevant or out of date. In reality, such information may end up doing more harm than good. Regularly conduct an audit of available resources to check their accuracy. Please make sure the tools and resources provide advice that can help them to get better.
10. Pay Attention and Offer Assistance Where It's Needed
Don't shy off from offering help to an employee who may have started to behave differently. Watch out for signs such as low mood levels and irritability while in the workplace. Approach such employees and inquire whether everything is alright, and if it is, offer a reminder that they can come to you for help whenever they need it.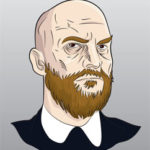 Has worked for many Internet marketing companies over the years, and has contributed to many online publications. If there is a story, he will find it.