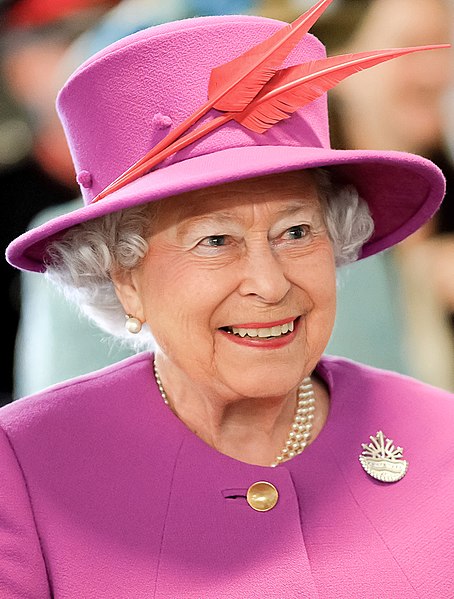 Queen Elizabeth II may be among the most photographed women on the earth; however, her majesty is a bit of mystery. With no doubt, she loves it that way. Queen Elizabeth II is believed to live with her mother whose motto was 'never complain'. Even her two signatures reflect the fact that she is often two different people.
While most people have only one way of signing their names, Queen Elizabeth II has two, and they are both unique in their way. When she is on work mode like signing guest books or official documents while on a state visit, she will sign off as Elizabeth R, where R stands for Regina. Queen Elizabeth II will often underline her signature too since she is the Queen after all.
When she is not on her queenly duties, she will go by her lovely pet name, Lilibet. This is a more personal approach of signing off the correspondences, and she preserves it for her friends and family members. As Hello reports, Queen Elizabeth II wrote in a letter that she sent to her lovely grandmother, Queen Mary. The Darling Granny was thanking her for the beautiful doll's home. She said that she loves it and she had unpacked the hall and the dining room, and at the end of the letter, she provided her second signature, Lilibet xxx.
Even after Prince Philip's angry row with the mother after making a significant change to the palace, Queen Elizabeth II does not restrict her signature to paper. During her visit to the South Kensington, London-based Science Museum, the Queen shared her first post on Instagram and signed it as Elizabeth R.
Queen Elizabeth II's First Instagram Post
Queen Elizabeth II was back at the Science Museum where she posted her first Instagram post. It was just four years after she had sent her first tweet. The Science Museum helped her bring out the Majesty's social media savvy. She shared a letter that was written to her grandmother Prince Albert on the family's Instagram account. Queen Elizabeth II is not the type of person who just captions her Instagram with the emojis either. The Queen instead wrote a long and thoughtful caption about the importance of her letter, and she tied it into the perfect insight she took from the visit.
Through the letter, Queen Elizabeth II said that as she visited this publicly funded museum, she was interested in discovering the letter that was written in 1843 from the Royal Archives. The letter was written to Prince Albert who was her great-great-grandfather. While at the Science Museum, she also said that she had the pleasure of knowing and learning about the children's computer coding initiative and it was vital for her to publish the Instagram post that has long championed innovation, technology and inspired the upcoming and next generation of investors.
The Queen's Instagram post was only up for one hour, but it had more than 19,000 likes. Also, Queen Elizabeth II's 2014 foray into Twitter was headline-making at that time. On the Twitter account, the Queen wrote that she was thrilled to open Information Age exhibition at the Science Museum and she hopes that many people will enjoy visiting. Currently, it has more than 42,900 likes on the social media platform.
Shirley Mist has been involved in fashion and design for many years. She has also written extensively for many online publications. She currently writes for The Tribune World and is a valued member of our team.