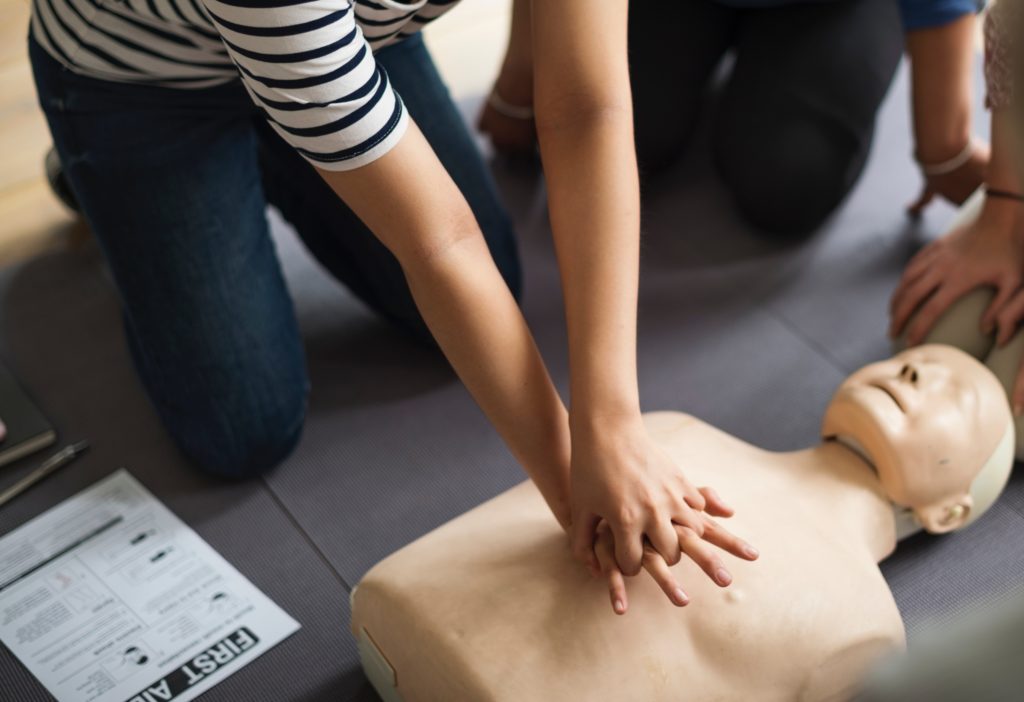 CPR is known as cardiopulmonary resuscitation, it's an emergency procedure that normally combines chest compressions with artificial ventilation in an attempt to preserve intact brain function of someone who is unfortunately in cardiac arrest. This procedure will be used until further measures have been taken for restoring normality in breathing and blood circulation.
CPR is a procedure that is recommended in people who are unresponsive with abnormal breathing or who are not breathing at all.
Is CPR difficult?
Most people think that CPR is difficult, but it is very easy, anyone can do it, even a toddler. At least that is what Chris Pietroforte, a CPR instructor from California, wants everyone to know after he decided to teach his young daughter this life-saving technique.
Pietroforte told 'InsideEdition.com' that he always tells people if a kid who is only two years can learn, why can't you? There is no excuse for not learning.
Pietroforte owns Central Valley CPR, which is located in a city called Tulare in California. He says Saige, his daughter, has learned a lot of things by going with him to his classes. Pietroforte says that his daughter knows the correct rate required to perform the manoeuvres plus how to use the life-saving device called the defibrillator. This is a machine that helps when ventricular fibrillation (VF) occurs in the heart.
Pietroforte stated that Saige goes to all his classes. He always tells people in his class that if they want to pass, they have to outdo his daughter, and that has happened on several occasions. One person dropped out of an emergency medical technician (EMT) class because Saige outdid him. He was embarrassed and decided to leave because he did not want to be outdone by a kid who is two years old.
Most people are known to use the "Stayin' Alive" beat by Bee Gees while performing CPR. However, Pietroforte says that this disco song is supposed to be 100-120 bpm (beats per minute), meaning that a kid can sing a tune they are familiar with. So a good choice would be the popular children's song "Baby Shark".
Saige can encourage others
Pietroforte worked as a firefighter plus an emergency medical technician for almost two decades. He said that his daughter can encourage other people to get educated. His goal is to make sure that lots of people are trained because the more people trained, then the better it will be out there for society. He also thinks that his daughter will follow in his footsteps and become an emergency medical technician. But for now, Pietroforte is confident that anyone left in Saige's little hands will definitely be alright.
Shirley Mist has been involved in fashion and design for many years. She has also written extensively for many online publications. She currently writes for The Tribune World and is a valued member of our team.