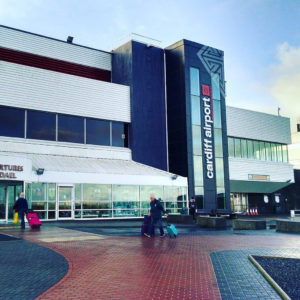 In plans to boost the domestic routes from Cardiff airport the Welsh Government has submitted applications for a range of "Public Service Obligation" routes to the Department of Transport.
The public service obligation scheme allows ministers to exempt internal flights from air passenger duty, which would make the routes much more attractive to airlines and passengers.
As the UK is a member state of the EU the UK government is responsible for sending these proposed routes to the EU for consideration.
These applications however have been not been sent by the UK government, and they have not provided a satisfactory explanation.
Plans to expand the length of Cardiff Airport runway are not a priority.
Despite being in its 20th year of the master plan for its 2040 completion, the extension plans for Cardiff Airports runway are still not on the horizon, claims the airports boss.
Included in the 2040 plans are an extension to the runway at Rhoose, a new terminal building and a four star hotel.
Following concerns raised by a local environmental group, Vale Communities for Future Generations, the chief airport executive, Deb Barber, says there are no immediate plans for the runway extension.  Concerns have been expressed about pollution; visually and from both noise and air.  Also, the possibility of aircraft flying lower over Llanblethian, Bridgend and Cowbridge. A spokeswoman for the environmental group said "If the runway is extended it would change the whole way in which the airport operates".
The Local Democracy Reporting Service also warned that if more freight flights are brought to the airport they would be in aircraft which are "older, noisier and less fuel efficient".
.At the Cardiff Airport Consultative Committee meeting held on February 13th, Ms Barber said she did not foresee the need for a runway extension and any changes made to aircraft would need approval from the Civil Aviation Authority.  Also, due to the vast amount of time allocated to the extention plans, thoughts for future plans need to be included in the master plan as potential options.
Ms Barber stated ""I would like to put to bed any concerns about extensions to the runway. It's purely a method to safeguard that option if it ever becomes a requirement. None of it can happen without full planning consent and approval of our regulator."
The runway at Cardiff Airport is already longer than Bristol airport by 381 m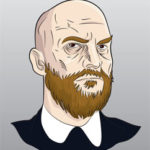 Has worked for many Internet marketing companies over the years, and has contributed to many online publications. If there is a story, he will find it.