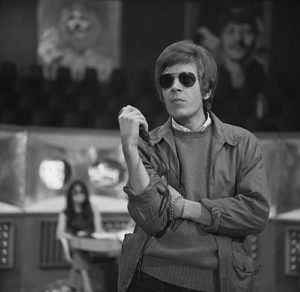 Scot Walker passed away on 22 March 2019 at the age of 76.
Scot Walker was a huge influence and inspiration to many but walked away from fame.
Scot was born in America on 22nd March 1943, but much of his success was in the UK, where his first three solo albums made it into the top 10.
He came to fame in the 60s as the front man for The Walker Brothers with The Sun Ain't Gonna Shine Any More shouting to no.1 in 1966. Their version of this song also featured in the promotional trailer for the television series The Walking Dead.
In 1967 the Walkers drew mass crowds and audience screams when they went on tour with the Jimi Hendrix Experience and Engelbert Humperdink.
Scot also had his own TV series called Scott in 1969 featuring his own compositions.
Scots fifth solo album which was a collection of songs from his TV series was release under his birth name, Noel Scott Engel, but failed to chart with many saying if he had launched it under his name he would have enjoyed more success.
Scot was not that comfortable with the fame that surrounded him and he became a bit of a recluse.
He then threw himself into contemporary and classical music and even spent some time studying Gregorian Chant in a monastery on the Isle of Wight.
In 1975 The Walker Brothers reunited and produced three albums, with the first being a cover version of Tom Rush's song "No Regrets" which peaked at no.7 in the UK charts.
In 1981 mega-fan Julian Cope put together a collection of Scots solo songs entitled "Fire Escape in the Sky" which earned him a deal with Virgin Records. In 1984 this produced Climate of Hunter which met with high critical acclaim, but poor sales.
Scot leaves behind his partner Beverly and daughter Lee, and some great songs.
He was enigmatic and an absolute musical genius and will be sadly mist.
The Sun Ain't Gonna Shine Any More (no.1 in 1966)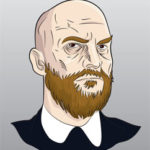 Has worked for many Internet marketing companies over the years, and has contributed to many online publications. If there is a story, he will find it.