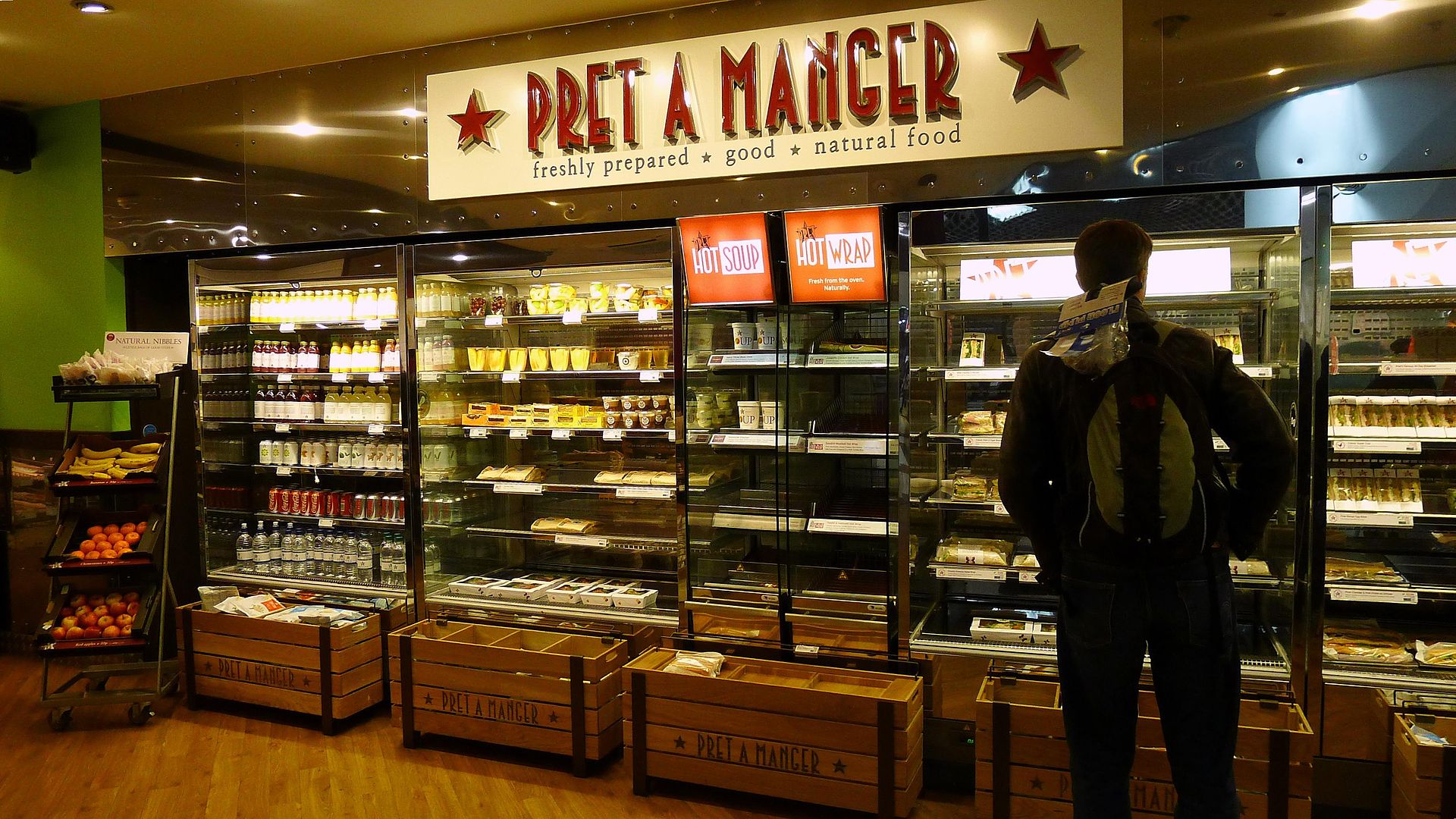 When it comes to eating out, you don't expect that it may end up killing you. That is the risk that people with food allergies face when buying food from fast-food outlets or restaurants. For Pret A Manger, the death of two of their customers from food allergies has focused the chain on dealing with the issue.
The issue
Available figures show that in the UK, about 1% of adults and roughly 5-8% of children have a food allergy. The problem with food allergies came to a head in 2016 and 2017. Two customers who bought freshly made sandwiches from Pret A Manger food outlets died due to an allergic reaction. This was due to them not having any information about the ingredients in their food.
As well as denting consumer confidence, the death's struck a chord with the chain. The issue of food allergies has made them look at how they prepare fresh food. It also saw the company listening to food allergy customers about the problems they face. The result is, the chain has now come up with a series of measures to deal with food allergies.
Allergen Labelling
Fast-food outlets or restaurants that prepare food on site do not have to label it with details of any allergens it may contain. If customers ask, it is only then that the staff must provide allergen information. When it comes to food made off-site in factories, things are different. For pre-packaged food like sandwiches and salads sold in supermarkets and other outlets, full allergen labelling is a legal requirement.
The difference in allergen labelling requirements means there is a loophole. It has resulted in discussion and debate on the subject of food allergies and labelling. In response, the government launched a consultation. It sought views on whether all food pre-packed for sale should include allergen labelling. The report on its findings is due in the coming months.
Pret's action plan
Pret A Manger has responded to the deaths of two of its customers from food allergies with a five-point plan. Part of its reason for doing so is to regain consumer trust.
The first step in Pret A Manger's plan is to list all ingredients on its fresh products. This will involve the rollout of new labels, starting in London, and to all of its shops across the country by the end of the summer. Other parts of their plan include putting tablets into their shops. It will allow customers to search for products and filter out ingredients. For the chain, customers should find it's possible to remove allergens from over 70 products. Another step in the plan is the promise to produce food safety reports each quarter.
Implementation of the plan means significant investment for Pret A Manger, both financially and culturally. Making allergen information available, helps them ensure customers have what they need to make the right choice.
Shirley Mist has been involved in fashion and design for many years. She has also written extensively for many online publications. She currently writes for The Tribune World and is a valued member of our team.