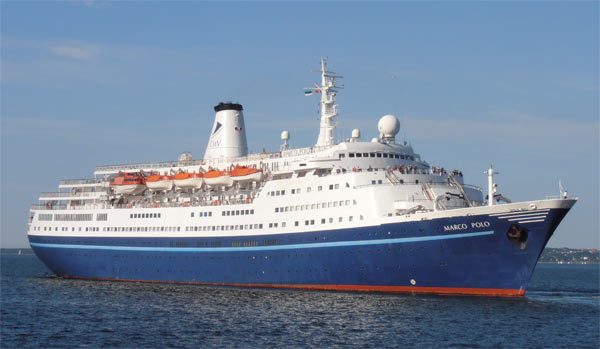 Pjotr Mahhonin [CC BY-SA 3.0]
The beautiful cruise ship Marco Polo will be departing Cardiff today at 6.45pm for Iceland and the Northern Isles.
The ship will stop off at Belfast in Northern Ireland on 5th May for the night before departing for the Faroe Islands and then on to Iceland.
The cruise will take 12 days before returning to Cardiff on the 15th.
The Marco Polo was built in 1965 as an Ocean liner in East Germany and was originally names the Alexander Pushkin, but was sold to Orient Lines in 1991 and renamed Maro Polo.
The ship was nearly totally reconstructed at an estimated cost of $20 to $60 million which took 2.5 years and came back into service in 1993.
Although the Marco Polo is an old ship it is spotlessly clean and well turned out. You feel like you are travelling on a ship rather than a floating hotel, and because of the ships size it can get into many ports that are not available to large modern cruise liners.
The ship offers very comfortable cabin accommodation which ranges from standard to deluxe and over 70% of the cabins have an ocean view.
One other thing the ship is strictly adult only so you get no screaming kids on board so you can enjoy your trip in peace.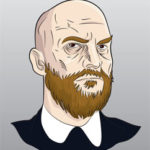 Has worked for many Internet marketing companies over the years, and has contributed to many online publications. If there is a story, he will find it.