People who love travelling around the world understand how accommodation can be a problem, especially when many exciting places are located in remote parts of a country. There are many advantages of hiring a motorhome when on a road tour with the greatest one being the ability to make holidays hassles free and less expensive. With a motorhome, you carry all the necessary amenities that you need with you wherever you go, and you only need to pack when it is time to sleep. Owning a motorhome can be more advantageous but there are also a lot of agencies all over the world where you can hire a motorhome, such as Priory Rentals in the UK, at a reasonable rate. Let's explore some of the benefits of hiring a motorhome: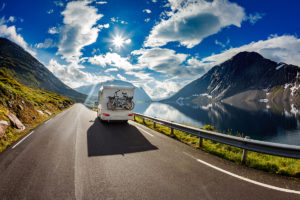 Comfort
It goes without question that a going on a trip or camping with a motorhome is more comfortable than the traditional tents. A motorhome has all that you need plus you sleep in a comfortable bend even when parking in the jungle. Most motorhomes have all the necessary amenity meaning that you will enjoy nature with the comfort of your home around you.
Flexibility
Flexibility is one of the major benefits of a motorhome. Unlike a holiday where you find accommodation in a hotel or lodging, a motorhome allows you to stay at a single point as much as you like without the worry of how you will get back to your hotel. You can also go as far as you want without the stress of hotel bookings and transport. You should, however, check the local authorities' motorhome parking and road use rules to avoid getting into trouble.
Cheaper Holidays
Many people avoid hiring motorhomes due to the feeling that they are expensive, but the truth is that hiring a motorhome for a holiday can be cheaper than when you seek accommodation. To get the logic, you have to add up the cost of accommodation, transport and also food at restaurants and compare with the cost of a motorhome plus fuel. A motorhome has accommodation similar to a hotel room and also has a kitchen when you can cook your food. Preparing your food also allows you to try the local communities' delicacies. You can buy all the supplies before you start your journey because some areas may be remote with shopping centres miles away.
Motorhome Parks
Another benefit of hiring a motorhome is that you will enjoy motorhome parks at affordable rates. The sites are always set up at fun areas such as waterfronts where you can enjoy the beautiful scenes. Most of these parks have all that you need, like bathrooms, toilets and security. The greatest benefit of the camper packs is social interactions. A lot of people from different locations park their motorhomes at these parks for some days. Such sites provide an opportunity to interact with people from different backgrounds and cultures, and you can make friends in the process. The accommodation in hotels, on the other hand, is more private and people rarely interact with each other.
Comfortable for Children
Children are always attached to their home comfort and may feel irritated when on long car journeys where they cannot play around or have fun with their toys. A motor home is children friendly as it gives enough space for the family, plus you can stop at any place to allow children to play and feel relaxed. The interior of a motorhome has comfy seats and beds perfect for children who may feel uncomfortable in other places. The park sites will give children an opportunity to make new friends from the large population of kids in the parks.
Exploring Nature
A motorhome has no limitations on where you can go as long as there is a road to follow. Such freedom will enable you to explore a large area and enjoy nature's beauty. You can move around with your sporting gears such as surfboards and bike and enjoy a wide range of fun activities. You also have the benefit of stopping anywhere on the road, take photos and have a better look as long as it looks enjoyable to you.
Healthy Food
Most motorhomes come with a kitchen facility where you can cook any food you. Such a facility is a plus for travellers who value healthy eating or have special eating commendations that may not be met by the foods offered in hotels. Cooking on your own will also assist in reducing the holiday's expenditure on food and use the money to pay for other fun activities. Some people may not also enjoy meals from other places and cooking at your motorhome can save you from starving. The only caution about preparing your food is to observe how you dispose of your waste to avoid getting into trouble at a place far away from home.
Shirley Mist has been involved in fashion and design for many years. She has also written extensively for many online publications. She currently writes for The Tribune World and is a valued member of our team.