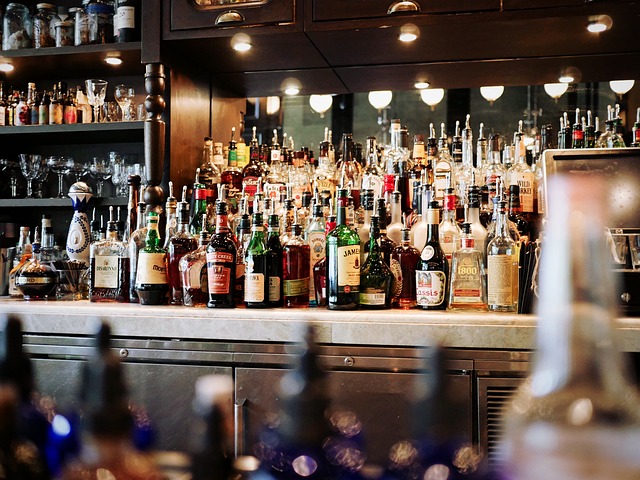 With summer just about having been shown its room and put its bags down to symbolise its official arrival, it's perhaps time to bring out some old British favourites in the likes of Kopparberg's cider. The Swedish company is of course famed for its ciders, which have become somewhat of a mainstay in traditional UK summer lifestyle custom, with the strawberry and lime flavour ready to help get the party started.
Kopparberg now does gin too! Having launched Pink Gin, which is inspired by their famous ciders (available in strawberry and lime as well). This way, the brand has taken extra special care to stick to what is now an unmistakable Kopparberg taste…
However, this expansion into the gin market doesn't appear to be a permanent addition to their existing selection of tipples, as it has emerged that the pink gin will only be available over the 2019 summer months. Consumers can reward their curiosities with the drink from May 6th, when it will become available across 700 Green pubs in the UK, to be rolled out across Birmingham supermarkets as well and stocked by Asda stores from May 22nd.
Available at £22, the tipple packs a much more potent punch than its cider cousin, measuring in at 37.5% ABV in comparison to the 4% contained in the cider.
Existing fans of the cider probably mirror the excitement of Kopparberg's Rob Salvesen about the Premium Gin coming to the UK, with Rob explaining how they look forward to witnessing the emergence of pink gin fans across the country, whose memory-making sunset moments with friends and family featuring a glass of Kopparberg's Premium Gin. The brand has put some hard work into the creation of their pink gin offering, honouring the country's existing love for the much-loved strawberry and lime flavour.
For those discerning connoisseurs who love to know a bit more about the tipples they enjoy, Kopparberg Premium Gin goes through a double distillation process over two weeks and this is what accounts for the delivery of a London dry-style gin that's both finely balanced and bold. The same strawberry and lime flavour which has endeared the brand to the UK public is infused into the double-distilled Premium Gin, combining this flavour with coriander, lemon zest and juniper.
Mixologists were brought in to work with the Swedish brand during the development phase of what is nothing short of two perfect serves, the first served over ice, using gin and mixed with lemonade that's garnished with fresh strawberry and lime slices. The second mix brings tonic together with cucumber and basil garnish.
Shirley Mist has been involved in fashion and design for many years. She has also written extensively for many online publications. She currently writes for The Tribune World and is a valued member of our team.