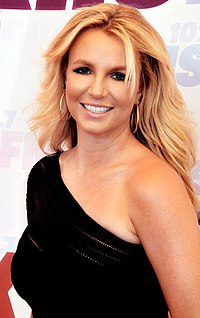 Britney Spears Has Officially Announced Her Break from the Spotlight
Britney Spears seems focused on self-care. She recently posted on her Instagram account stating that you should fall in love only with taking care of your mind, body and spirit. The singer wrote in the caption saying that everyone needs to take time and have a little me time.
The weekly magazine People first reported that Britney went to a facility seeking all-encompassing wellness treatment. Additionally, other outlets, such as the Los Angeles Times (a daily newspaper), have reported that the star has sought treatment. The American news-based pay television channel CNN reached out to the singer's reps for comment on April 4th.
Britney's Father Nearly Lost His Life
In January, Britney made an announcement that she made a decision to step away from her singing career because Jamie Spears, her father, was having health issues. Jamie nearly lost his life from health complications related to his colon after it spontaneously ruptured, and he was rushed to the hospital. He is recently undergoing 2 operations.
Britney's father spent 28 days in the hospital, and in January, the singer cancelled her upcoming tour to focus all her energy on her beloved family. The "Toxic" singer stated that she does not know where to start with that situation since it's difficult for her to say.
Family Comes First
She continued saying that she would not perform on her new show Domination. Britney wrote this on her Instagram and put a picture of herself as a kid with her parents. She was looking forward to performing on that show and seeing her fans, so this situation really breaks her heart. It is important for everyone to put their family first, and that is why she had to make that decision. Britney said that she has a very special relationship with her family and that is why she wants to be with her family just like they have been there for her throughout her life.
The star wrote that they were grateful that Jamie came out of the illness alive, but her father still has a long journey ahead of him. She had to make the tough decision to concentrate on her family. The star has always relied on Jamie, and his illness was the main reason she entered a wellness facility. Britney has not been taking drugs or drinking. It has always been difficult for the singer to trust people, and she has been relying on her father in her everyday life.
MGM Resorts International president, Bill Hornbuckle, released a statement concerning the news stating that they wish Jamie a speedy recovery and understand and respect the singer's commitment to her beloved family and believe that Britney's place is with them at this important time.
Britney Head-shaving Moment
In 2007, the mother of 2 sons was in the spotlight after shaving her head. It sparked fear that the singer was experiencing a mental health crisis. In 2008, an LA court named Jamie conservator of Britney's affairs.
On 3 April, Sam Asghari, Britney's personal trainer, boyfriend and model, shared the star's Instagram post, and he wrote a caption supporting the singer.
Shirley Mist has been involved in fashion and design for many years. She has also written extensively for many online publications. She currently writes for The Tribune World and is a valued member of our team.