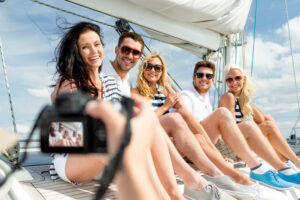 Attending a boat party is what you would call the pinnacle of all summer festivities. It's an event associated with the elite, which also makes it among the most expensive ones to host. Attendees need to stick to a certain kind of stylistic guideline, and also have a matching attitude. 
However, this doesn't need to become a daunting task. All you need to do is ensure you get your hands on essential pointers that will make you appear like a natural and seasoned seafarer. Whether attending a boat party on the Sydney Harbour or the French Riviera, it all comes down to your combo. 
The following is a look at how to dress right for your next boat party;
Hat and Sunglasses
Hat and sunglasses are a combo that you can never go wrong with when attending a boat party. It helps to keep your eyes and skin protected from the harsh sun rays that are common with the summer season. You can expect the day to get hot, which is why you need the hat to help protect the hair from bleaching and the skin from getting cracked. The sunglasses are to protect your eyes and provide you with that classy look. 
Nautical Fashion
A majority of boat parties occur during the summer season. Nautical fashion should, therefore, be the first thing that crosses your mind when you get an invite to this kind of party. The style is associated with the nautical colours of white, black, blue, and tan. Such colours will work wonders when combined with colours such as bright red, yellow, and green. The combo is loved by many boat attendees as it makes one to feel relaxed and to get them in a party mood. 
Windbreakers
It's not uncommon for the weather to become unpredictable when one is boating. Unpredictability may mean chilly winds that are likely to get uncomfortable as the day proceeds. Although the day may start out being warm, it's always a good idea to bring a windbreaker with you, if you are a gentleman, and a light cover-up, if you are a lady. To complement your look, you should go for something sporty or colourful. 
Linen
Most party-goers go for linen when choosing their summer fabrics. Clothes made from this fabric will keep you looking classy and cool, even when they end up getting crumped up. You can choose to match them with a pair of nautical shorts to help you get that sailor-inspired look. 
Summer Dresses
Ladies will most likely want to show off their beautiful summer dresses. One thing that makes these dresses stand out in boat parties is that they can be found in all kinds of styles. An off-shoulder maxi dress, knee-length summer dress, or flowy dress will help you look lovely while at the same time, making it possible for you to enjoy the sun. Dress shirts will also work well for that lady that doesn't want to limit herself. Accessorize well, and you will have a blast at the party.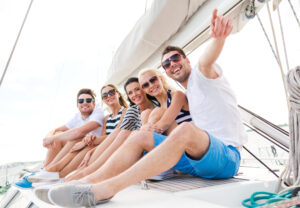 Stripes
When it comes to stripes, you only need to choose a striped outfit and then ensure its matched with a plain one. It's the only way to guarantee a wonderful sailing experience. If the host or planner hasn't proposed a given dress code for the event, you can match a cool striped t-shirt, shirt, or blouse with your favourite pair of jeans. For you to make this work in your favour, go for blue and white or red and white stripes. They will work just fine for you. 
Suit Up
Suits can also be worn at boat parties. You will, however, need to ditch the blazer and the tie. When choosing a shirt, choose one made from a light material, say linen or cotton. Unbutton the first few buttons to give you that casual look. Match the shirt with a pair of chino or navy chino shorts. For those that may opt for the long-sleeved shirt, roll your sleeves up during the day before rolling them down at nightfall. 
The Takeaway
There's no better way to enjoy the summer than by attending a boat party. Once you have chosen the right formal attire, you get to feel comfortable as well as look the part during the boat party. You don't need to stick to a given boat party outfit when you can work with what you already have. Unless a dress code is explicitly specified by the host, all you have to do is use your imagination, and make good use of the pointers above.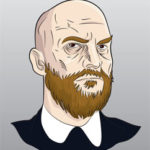 Has worked for many Internet marketing companies over the years, and has contributed to many online publications. If there is a story, he will find it.