With numerous businesses in an exhibition, you want to create the best impression to attract leads. There will be new people who will be learning about your brand for the first time and you don't want to mess up your chances. Take advantage of the trade show to create a unique and memorable experience professionally. Due to time constraints, some businesses will enlist the services of third-party professionals to help them facilitate their vision for their exhibition display stand. 
Picture everyone in the exhibition as a potential customer and ask yourself what would attract them to your brand. Remember, the other businesses are your competitors, so you have to stand out if you want results.
Here are five ways to make your exhibition display stand out:
Make use of visuals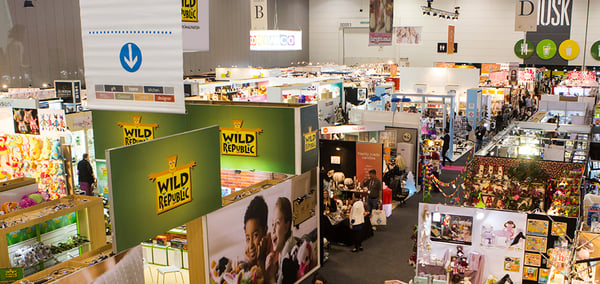 Visuals are among the most important things that differentiate your brand from your competitors in an exhibition. It's the first thing that attracts customers to your booth, which means you should give it your best. Ensure your exhibition design is telling a story through a simple narrative. Utilize eye-catching yet relevant visuals that catch the attention of anyone who notices your booth.
Visuals should also be visible from quite a distance. Apart from using striking ones, get a sizeable banner that creates an inviting look. You never know who is looking, so utilize every available opportunity to attract all the necessary attention.
Go all the way with graphics
Carry your business flag high and proud with large graphics that deliver the message. Whether they are large texts, images, or a combination of both, make sure they are relevant to your brand and deliver the message at a glance. Graphics can be manipulated to suit different businesses, so maximize on them to get the greatest effect. Composition is essential, so be keen to put everything together nicely for effective results. You can use the help of a graphic designer for professional display while creating a nice outlook for your brand.
Maximize on 3D objects
3D prints remain the most effective when it comes to creating an eye-catching experience. Luckily, you can incorporate 3D objects in your exhibition without ripping off your pockets. Again, these objects go all the way to creating logos or making a nice brand display with different facets. From 3D shapes to images inspired by your business brand, you may be surprised by how effective they are in bringing results.
Even more, you can incorporate photographic elements for an excellent environment. Work with a professional on 3D elements for better results to know what will suit your brand perfectly.
Attract attention with bright colors
Colours remain the best way to attract attention even from a distance. Before they have time to process your logo, customers will notice a bright colour in your display. Some brands pick a specific colour as their trademark and clients associate them with that particular colour. Your brand should not be any different when it comes to displays in an exhibition. Don't underestimate the power of colours as they are a great attraction when curated carefully.
If you want to attract traffic to an exhibition, bright colours should be one of your tactics. Create a nice message that reflects your brand using the colour and display it perfectly in your both. Ensure it's visible from a distance and the message is clear, so it communicates on its own.
Create an interactive environment
While the visuals, graphics and bright colours attract people to your booth, how do you keep them to your booth so you get a chance to market your products? Well, go the extra mile to engage them by creating an interactive environment. You gamify your activities by creating comment walls or challenges to your both. Not only do such activities keep people longer on your booth but also attract others from afar.
Besides, an interactive environment is always rememberable, so you will be creating a lasting experience. As you get to advertise your products or services to those around, you will be getting comments on your comment wall, which is a great way to get direct feedback. Just make sure your activities relate to your brand or have an effect, so you don't end up having meaningless activities without results. After all, it's a marketing tool, so it should be effective in yielding results to your business.
Final word
Exhibitions are always packed to capacity with different people, both customers and business owners trying to make use of the opportunity. While clients will be looking for the best brands in an exhibition, businesses will be struggling to create the best impression to attract potential clients. There are numerous businesses, some if not most, selling the same service or product as you, so the important question is, how do you stand out as a business to create the best impression on people?
With the right display tactics, you can stand out and outdo your competitors in an exhibition. Be open-minded and make use of graphics, colours, visuals, activities and 3D objects to have a unique display. With such tactics, you will be surprised by the traffic in your booth.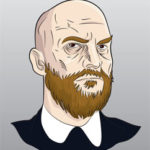 Has worked for many Internet marketing companies over the years, and has contributed to many online publications. If there is a story, he will find it.